New York is a city that can make anyone feel at home. It attracts many international tourists, students and residents, with districts dedicated to different cuisines that represent a diverse range of cultures.

Read our international student food guide to New York City to explore its exciting food scene and find out where you could be shopping, socializing and dining when you study abroad in this incredible city.
Where to shop
You won't have to travel far for international flavors in New York. With many chain and independent supermarkets specializing in food from across the world, there are plenty of options for an affordable shopping trip.

Despaña is a Spanish charcuterie with a sandwich shop and wine store inside! It's a great place to shop for some lunch or stock up on quality cured meats without going over budget. There's also a handy Asian shop called Kalustyan, which sells ethically and sustainably sourced Indian spices, as well as a wide selection of breads, teas and desserts.

If you're passing through Chinatown, you have to visit Deluxe Food Market. It's a huge grocery store that spans the length of a whole block and sells lots of low-price produce, packaged goods and sauces, all of Chinese origin.

Sunrise Mart has multiple sites throughout the city, catering to all your Japanese food and drink needs. You'll find an array of snacks (including unique Kit Kat flavors) and a fridge full of different beverages. The Industry City location even has a tofu counter and tons of fresh fish.

If you're a lover of bagels and other Jewish deli favorites, then Russ & Daughters should be on your list of go-to shops. Fresh bagels, smoked fish and sweet pastries are what this place is known for.

Finally, Eataly is a staple for those who love Italian food. The grand building is home to some beautiful restaurants, and a market selling fresh pasta, mozzarella made right in front of you, a bakery and quality meats.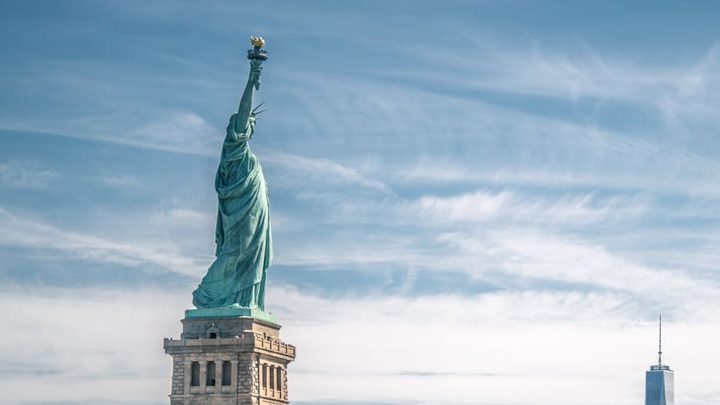 Hotspots for street food
New York is full of street food vendors serving up popular dishes from across the globe. If you're struggling to know where to start, here are some of the best places to look for.

Chelsea Market has a world of options for international street food. These include hearty German hot dogs, dim sum and authentic Mexican tacos. Urbanspace Vanderbilt is another street food location serving up budget-friendly dishes, from Greek pitas to ramen and bao buns.

Smorgasburg is the largest open-air food market in America, with locations in Brooklyn and Manhattan. They host vendors serving Thai fried chicken, Spanish empanadas and more. Brooklyn's biggest food hall, DeKalb Market Hall, has a huge roster of vendors, with the aim of emphasizing the ethnic diversity of New York City and giving local eateries a platform.

Finally, Chinatown's Canal Street Market is the perfect place to try popular dishes from East Asia, such as Cantonese rice rolls, Korean platters and Japanese curry.

International dining
Expect to be spoilt for choice when it comes to restaurants in New York. There are so many to explore, with a variety of cuisines available.

Italian food is a popular choice for diners in New York, and there are plenty of restaurants doing the cuisine justice. If you're on a particularly tight budget for the week, Joe's Pizza is always there to save the day. This world-famous fan favorite sells giant slices for under $4. One of its old locations was even featured in the first Spider-Man trilogy!

Prince Street Pizza is another pizzeria worth visiting for an affordable yet high-quality meal. They specialize in thick crust pizzas made from the freshest ingredients, topped with secret sauces, mounds of mozzarella and chunks of pepperoni. Little Italy in Downtown Manhattan is also a must-see neighborhood, housing Lombardi's Pizza, the first pizzeria in America.

Olio e Più is a great place to dine in the summer, with a lovely outdoor seating area where you can enjoy classic Italian dishes and happy hour drinks.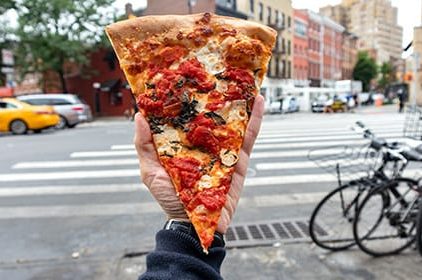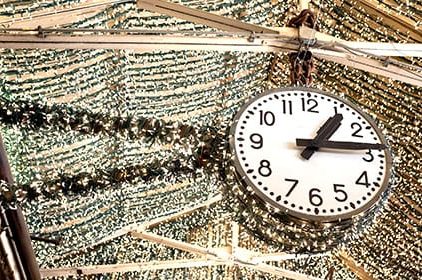 New York is home to the world's largest Chinatown, with over 200 restaurants inside the famous district. Find anything from Vietnamese to Malaysian dishes, with lots of low-cost options. For example, Joe's Shanghai in Chinatown has a large selection of menu items that are under $10, including their popular soup dumplings which come in portions of 8.  

Another great Chinatown spot is Shu Jiao Fu Zhou, serving addictive dumplings at $4 for a portion of 12. Its delicious noodle dishes and soups are also some of the reasons why this place is always super busy, but they thankfully have a takeaway service for customers that can't get a table.  

The Japanese food scene is huge in New York, with countless places to get ramen, sushi and even DIY BBQ dishes with mini grills in the middle of the tables for you to cook the meat yourself.
Koreatown is another neighborhood to explore if you're a fan of Asian food or looking for a taste of home. You'll find plenty of Korean BBQ and Asian dessert shops, all among some really fun karaoke bars!

Mexican food is a big hit in New York. The street food-style menu at Dos Caminos always leaves diners wanting more, with homemade tacos and a bottomless brunch where you can get endless frozen margaritas for $25 — and churro pancakes! Other hotspots include El Centro, a great find for fully loaded nachos, and La Esquina with its own in-house DJ.

Indian is another popular cuisine in New York with a variety of restaurants to choose from. Adda is ideal for an authentic feast at an affordable price, and Chola is a locally trusted favorite that's highly rated for its quality dishes. Finally, if you want your dinner plans to include photo-worthy interiors and vegan-friendly dishes, Milon is the Indian restaurant for you.
Study a degree in New York
If you're excited by the prospect of exploring New York's culinary offerings while living as a student in an exciting new city, we can help you get there. We offer foundation courses for international students, that can lead you to a degree at Pace University.

Contact us for more information on how you could be on your way to living and studying in New York City.