One of the most important choices you'll make when you move abroad to study is where to live. To make your decision easier, here's our handy guide on how to choose your student accommodation.
What's the best room type for me?
The most common room types in student accommodation in the UK are:
Classic bedroom in a shared flat
Deluxe bedroom in a shared flat
Studio apartment
Classic bedroom in a shared flat
Choose this room type if: you're sociable and want to make new friends.

Living in a shared flat is a very popular option for international students. Student flats can be quite large, so you might find yourself sharing with up to 12 other students, but usually it's around 7.

You'll each have your own private bedroom with either a single or small double bed, a study desk and chair and storage space for your clothes and books. You'll have your own private bathroom, too, so you won't need to worry about sharing!

With this option, you'll share a large kitchen with your flatmates, with your own cupboard to store your food and cooking equipment in. You'll usually have a large dining table you can eat around, and sometimes a living area with a sofa and/or comfortable chairs, too, where you can enjoy a nice coffee and chat with friends.

A room in a shared flat is good choice when you're moving abroad to study, because it makes it easy to meet new friends!

You can get to know your flatmates by cooking together and socialising in the kitchen. You could even make a traditional meal from your home country to share with your flatmates — it's a great way for you to learn about each other's cultures.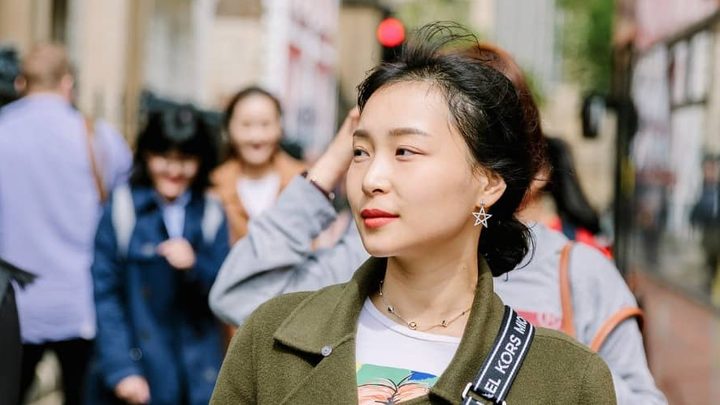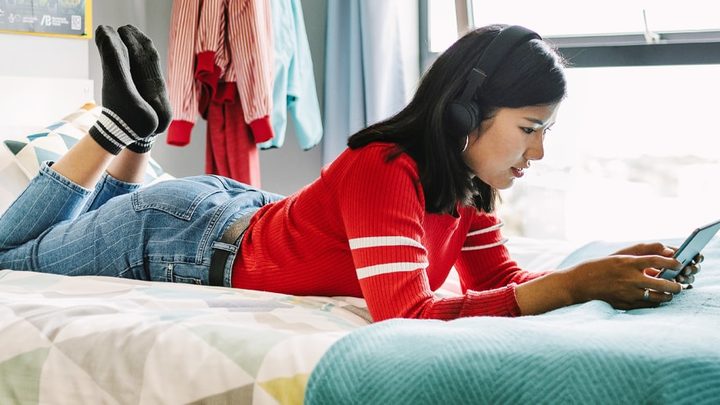 Deluxe bedroom in a shared flat
Choose this room type if: you're bringing a lot of stuff with you to study, or if you prefer nights in to nights out.

A deluxe bedroom is a very similar to a classic or standard room. You'll still have a comfortable private bedroom and study area, private bathroom, and a shared kitchen and social area that you share with your flatmates.

The difference is that deluxe bedrooms are usually larger, with more floorspace, and sometimes are higher up in the building, meaning you have better views than lower floors. In some cases you'll be able to see out over the whole city!

A deluxe room could be the ideal choice for you if you have many possessions you want to bring with you, or if you like to spend a lot of time in your room.

If you spend a lot of time out socialising after class, the size of your room might not matter to you, but if you prefer to relax at home in the evenings you might enjoy having more space, especially if you want to invite friends over to hang out or help you study.
Studio apartment
Choose this room type if: you're confident living away from home and like having your own space.

If you're very independent, or used to living away from home already, you might want to consider a studio apartment.

If you choose this option, you'll have a large private bedroom with ensuite bathroom, and a small kitchen area in your room where you can prepare your own meals — you won't have any flatmates or have to share any of your facilities. Don't worry though, as you'll still have access to shared spaces in the building, like social lounges and laundry rooms.

Studio apartments are often located on the upper floors of your student accommodation building, so you may also enjoy the same views as you'd get in a deluxe room.
Book student accommodation with Kaplan
Once you're ready to choose your new home, our dedicated Kaplan accommodation team can help. You can book accommodation directly through us for the duration of your pathway course. All of our accommodation is comfortable and secure, and close to your classes — sometimes, it's even in the same building!

We offer contracts tailored to the length of your course, so you won't pay for time you don't need. Plus, you'll receive a free student starter pack, containing essentials like bedding and basic cooking utensils, when you arrive.

At some colleges you can even stay in our own Kaplan Living student accommodation. We have 6 fantastic residences across the UK: Bournemouth, Brighton, Glasgow, Liverpool, and Nottingham.

All rooms in Kaplan Living residences have a private bathroom, and you can choose between a classic or deluxe bedroom on a shared flat, or a studio apartment. You'll also be living with other international students just like you.

If you'd like to find out more about how to book student accommodation with Kaplan, or about any of our room types, you can click on the links below or watch our helpful video.