At Arizona State University (ASU), sport plays a big role in student life on campus. With prestigious teams, inspiring coaches and Olympic-quality spaces and facilities, it's easy to see why! And, if you're interested in a career in the sports industry, there are some great degree options to choose from at ASU. Read on to learn more.
BA and MA Sports Journalism
There are many media-related jobs available within the sports industry. ASU offers BA Sports Journalism and MA Sports Journalism for those wanting to enter the exciting, fast-paced world of news reporting. These degrees are studied at the University's Walter Cronkite School of Journalism and Mass Communication, one of the USA's top journalism schools (Broadcast Education Association, 2022).

The facility holds award-winning newsrooms and is also home to Arizona PBS, the world's largest media outlet operated by a journalism school. ASU's Sports Journalism degrees involve a variety of professional experiences to prepare students for their career. For example, you could cover teams and events in the NFL, NBA and NASCAR.
BA Sports Business
ASU's BA Sports Business degree is taught at the W. P. Carey School of Business, ranked as the 29th best business schools in the USA (U.S. News & World Report 2023). At this facility, you can benefit from an environment that encourages diversity and forward-thinking to keep up with our evolving world. It's internationally recognized and has welcomed students from over 100 countries.  

The degree provides you with the necessary skills and knowledge to understand the business of sport and its relationship to the media. It challenges students to rethink conventional business practices and improve on them for a better future.  

Study abroad programs are also available, giving you the opportunity to immerse yourself in the world of sport and gain a global perspective on real-world business applications.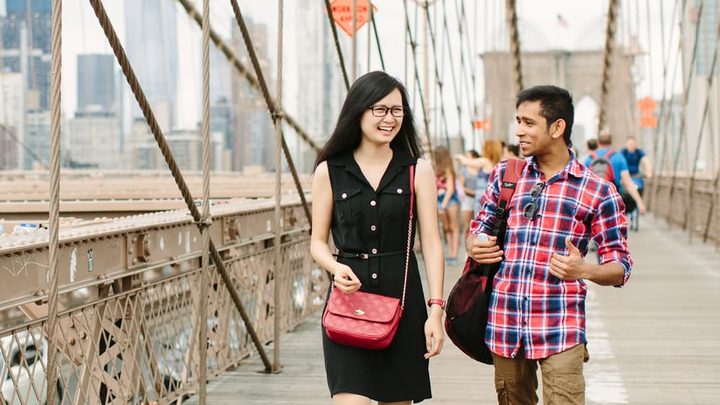 BS Sports Science and Performance Programming
BS Sports Science and Performance Programming at ASU is taught at the College of Health Solutions. This facility promotes the discovery of new health practices, which complements the degree's focus on pushing boundaries within the sporting industry.

With this degree, you learn the art and science behind maximizing human performance, with study abroad options available for you to put your knowledge and experimental thinking to the test.

After completing the program, graduates can take examinations offered by the National Strength and Conditioning Association. These qualifications can help you become a strength and conditioning specialist or tactical strength and conditioning facilitator, giving you an avenue to high paying jobs in the field.

If you are particularly interested in strength and conditioning, you could even take the MS Strength and Conditioning program and specialize in this area.
BS Community Sports Management
If you're looking to dedicate your career to something that positively impacts society, ASU's BS Community Sports Management degree is a great place to start. This degree teaches you the skills needed to design, market and manage community sports programs and activities.

ASU also offers another version of this degree which focuses on events management. The goal of this degree is to produce experts in co-ordination, facilitation, and planning for events in the community sports sector.
Reputation of sporting excellence and cutting-edge facilities
In addition to its sports-related degrees, ASU has a large and vibrant sporting community. There are lots of ways to get involved in extracurricular sporting activities. The popularity of ASU's Sun Devil athletics teams also helps to stir up school spirit and bring students together.

One aspect of ASU that really makes it stand out from other universities is its academic and recreational sporting facilities. The University has a fitness complex located at each campus, as well as its own 55,000 capacity stadium, an aquatic center, golf course and much more.

All ASU students are automatic members of ASU's state-of-the-art sporting facilities, and there are over 35 competitive sports clubs for students to join.
Arizona State University has over 650 student-athletes representing it across 26 varsity programs and is also one of just 12 members of the Pac-12 Conference. This is a collegiate athletic conference that operates in western America, where members compete in 24 sports at Division l level, the highest level in university athletics.

The athletes in these teams are trained by top coaches, and former Olympic swimmer Michael Phelps was even appointed as an assistant swimming coach in 2016!

All of this means that students majoring in sports-related degrees can have an all-round experience by getting involved in the athletic culture outside the classroom as an extension of their studies.
Kick-start your career in the sports industry
ASU is a great place to begin your journey towards securing a job in the sports industry.

Not only does it offer fantastic degree options, impressive facilities and a strong sports culture, but it's the #1 most innovative university in America (U.S. News & World Report, 7 years, 2016–2022). This means it's a University that employers look to for graduates who have potential to become forward-thinking future leaders.

If you're interested in studying at ASU, there are many options open to you. These include opportunities for direct admission to ASU's bachelor's or master's degrees, or chances to take pathway program that help you qualify for admission. Get in touch with one of our friendly education advisors to learn more about your study options.