Trying to improve your English can sometimes be tough. You have to learn a new vocabulary, new phrases, grammar, and maybe even a whole new alphabet!

However, it's also one of the best things you can do to further your education and your career, and it can be lots of fun too. That's why we've written this list of handy hints and tips to help you improve your English.
1. Make learning fun
Learning English doesn't have to mean sitting around staring at text books all day.

TV and films can be great resources too, so sign up to Netflix and watch a few episodes of your favourite English-language show, or go and watch a movie.

You might be amazed by how much you pick up without even trying.
2. Change your language settings
Using English in your daily life will help you improve your skills in no time.

Try changing the language settings on your phone, computer or any other equipment you use to English.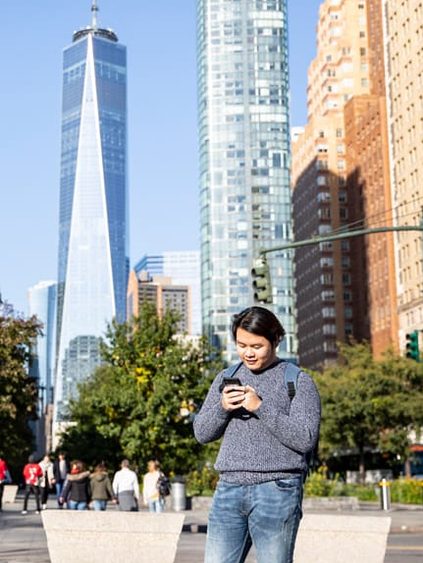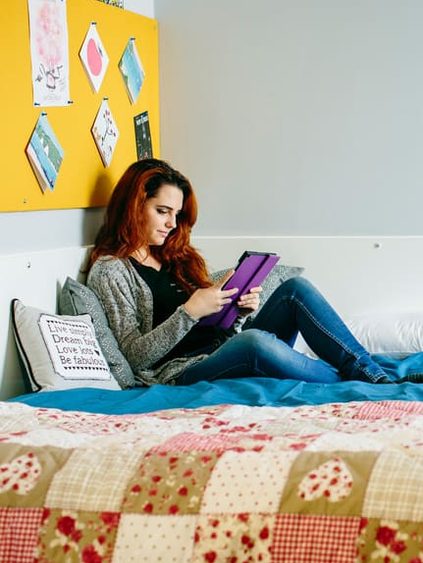 3. Use social mediau0026nbsp;
Social media can also be a great tool for helping you improve your English. If you use Twitter, follow people who tweet in English.

Subscribe to YouTube channels that make English-language content about your favourite topics. You could even try starting vlogging in English yourself!
4. Try an app
Your smart phone can be a real help in your aim to improve your English. There are lots of language apps available that can help you practise your English skills on the move.

Typically, they use your phone's microphone and speakers to test you on vocabulary and pronunciation, and even allow you to have whole conversations with automated chat-bots.

You will be be able to set your skill level from beginner to intermediate or advanced, and set yourself goals for how often you want to study – we suggest every day!
5. Practise with friends
Speaking English regularly is key to improving your skills.

Get together with friends who are also learning English and challenge yourselves to only speak in English when you meet up. You're sure to teach each other a few words you didn't know.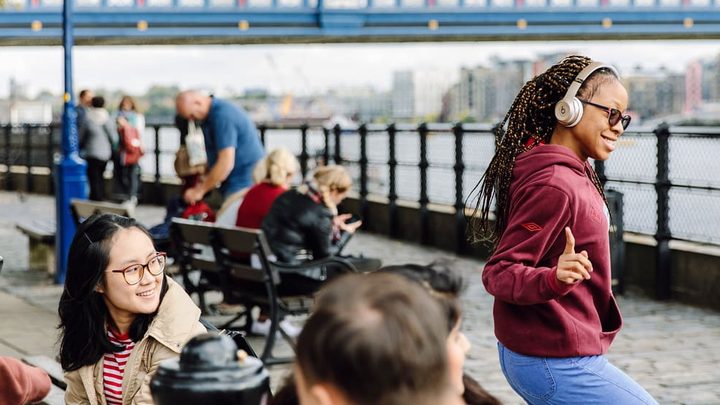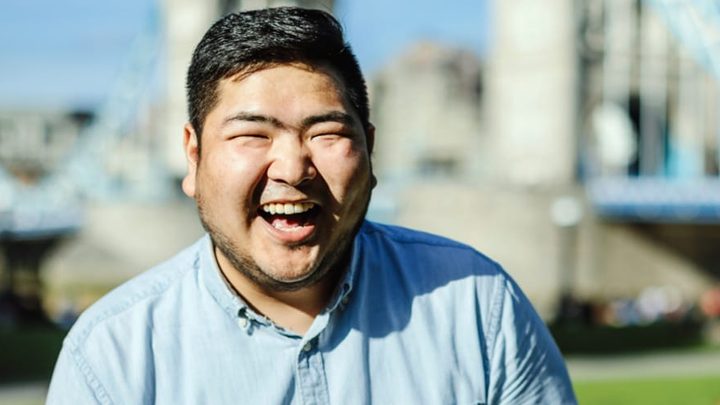 6. Try a language exchange
If you haven't got any friends who are learning English, or you just want to practise more with a native speaker, try signing up to an online language exchange.

On these websites you can meet an online pen pal who will chat with you in English, in exchange for your help improving their skills in your language too. Everybody wins!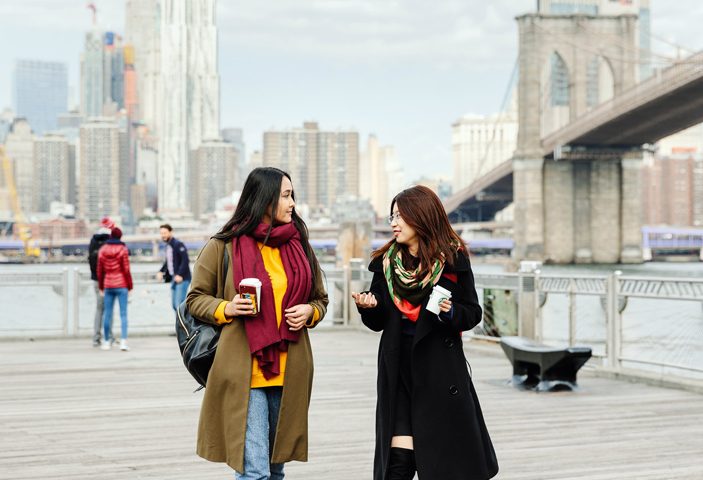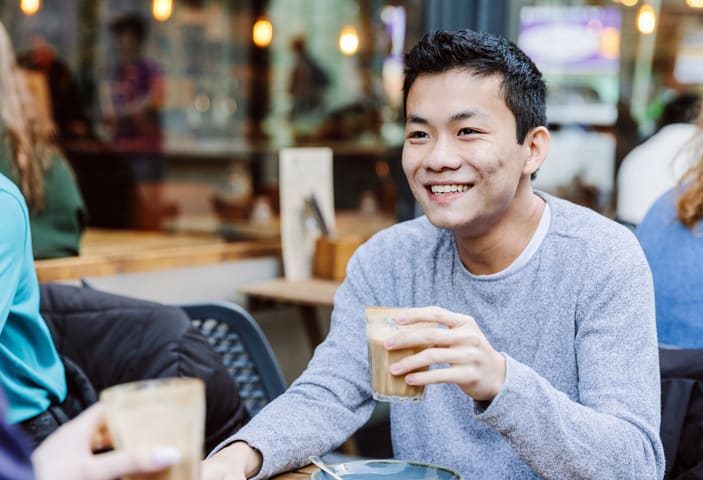 7. Carry a dictionary
If you're having a conversation in English and you can't think of a word or phrase, don't rely on Google Translate or a phrasebook to help you out.

If you look it up in the dictionary, you're more likely to remember it.
8. Practise in an English-speaking country
Nothing beats speaking English in an English-speaking country.

If you can arrange a trip to a country where English is the main language, or even if you already live in one, take advantage of every opportunity to practise your conversational skills.

Try to talk to friendly sales staff when you go to the shops, and if you go to a café or restaurant, make sure to always order in English.
9. Think in English
This might sound silly, but it really works. Everyone has a voice in their head that they hear when they're thinking about something. Make yours speak in English!

You can even have conversations with yourself if you need to practise – just don't do it out loud, on the bus, or people might think you're odd!
Study abroad with Kaplan
Of course, one of the best possible ways to improve your English is to study abroad! Explore your study options with Kaplan, and see how an international education can benefit you.