If you want to gain a US university education in New York City, one of the most iconic cities in the world, then Pace University should be at the top of your list. With its outstanding career and personal development opportunities, choice of 2 campus locations and state-of-the-art facilities, there are many reasons to study at Pace University.

We've put together the top 6 reasons to study at Pace University.
1. It's top ranked
A university's ranking says a lot about the quality of education and all-round experience it provides. Attending a well-ranked university may help to set you apart from other candidates in the job market, so it's an important detail to consider.

The US has over 4,000 degree-granting institutions, and Pace University is ranked in the top 250 (U.S. News & World Report). It's also been named one of the best universities in the Northeastern USA by The Princeton Review.
2. It excels in career preparation
Pace University is known for its impressive internship opportunities and employer connections. It's home to one of the largest internship programs of any college in the New York metropolitan area, with 8,000 internships and work experiences completed by Pace students each year.
600+ employers hired Pace international students
in 2019–20
8,000 internships and work experiences
completed by Pace students each year
Pace is particularly dedicated to helping international students advance their careers, with its exclusive International Student Professional Readiness Education program (INSPIRE). You'll work with your own Pace University career counselor who will help you with everything from preparing your resume to networking with potential employers.

In addition, Pace holds more than 10 careers fairs every year, including one especially for international students. The Career Services team organizes networking events where you can make connections and seek advice from employers. Pace also holds regular workshops and information sessions to help you learn how to stand out from the crowd in the job market.
3. It has an exclusive student development program
Another reason to study at Pace University is that it runs an exclusive program for student achievement called the Pace Path. The program includes an unparalleled combination of personalized planning, strong academics, dedicated mentoring and real-world experiences like internships and research.

If you study a bachelor's degree, you'll work with your advisor to design your own customized 4-year Pace Path. This will outline the academic, extracurricular and career opportunities that will help you to achieve your personal and professional goals. Pace will help you define a clear route to success — throughout your degree and beyond.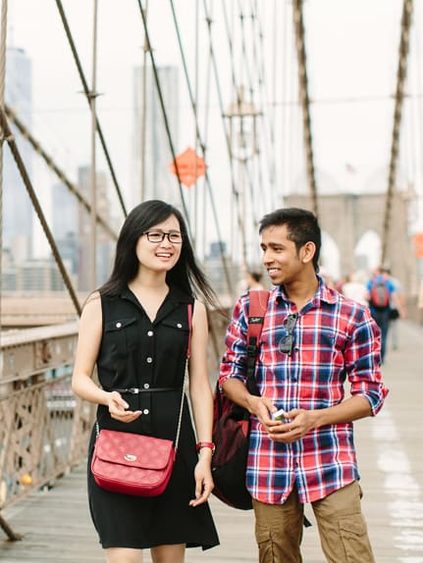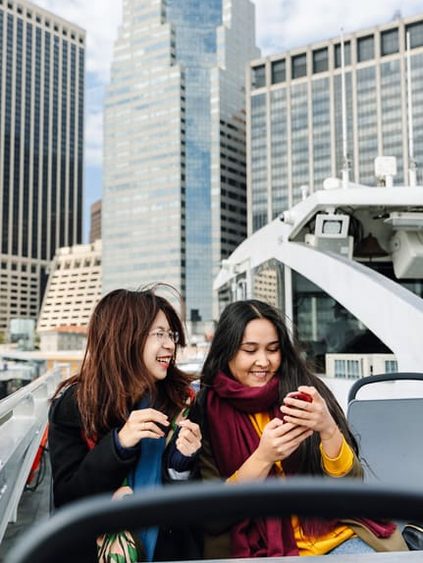 4. It's a smart financial decision
With the cost of a university education rising every year, you'll want to know that your degree is worth every penny. Pace University is in the top 10% of private US colleges that provide the best return on tuition investment after a bachelor's degree — so you know that studying at Pace is money well spent (Payscale.com).

Pace also offers renewable merit scholarships for international students — up to 68% of undergraduate tuition and up to 25% of graduate tuition. The University is committed to supporting diversity and inclusion, and opening up opportunities for all its students, so that they can enjoy a successful future.

This has been reinforced by Harvard University's Opportunity Insights report, which ranks Pace as the #1 private, 4-year college in the USA for upward economic mobility.
5. It has 2 different campus locations
Choose from 2 fantastic campus locations: New York City, ranked the second-best academic city in the USA, or the lush greenery of Westchester. If you can't decide between them, many courses are offered in both New York City and Westchester, so you can take classes at both locations.

Pace's New York City campus is located in Lower Manhattan, just steps away from Wall Street and minutes from One World Trade Center, with easy access to the rest of the city via public transportation. The city is home to iconic landmarks like the Empire State Building, Brooklyn Bridge and the Statue of Liberty, as well as many museums, galleries, theaters and more.
If you prefer a quieter environment with a smaller student community, Pace's Westchester campus is ideal. There's still plenty to do both on and off campus — you can get involved in student clubs and events, join campus sports teams and visit nearby Pleasantville with its lively arts and theater scene.

Westchester is also home to many Fortune 500 companies, and has fast-growing tech and biotech industries — so there are a lot of potential career opportunities nearby. And if you decide you'd like a change of pace, the Westchester campus is less than 1 hour's train journey from the center of New York City.
6. It has excellent facilities
Pace University has recently transformed both campuses, adding new spaces to enhance your university experience. The New York City campus is equipped with Bloomberg technology computers and a built-in stock ticker that's only minutes behind Wall Street.

If you're interested in artificial intelligence, you can pay a visit to Pace's Robotics Lab, where students and faculty members collaborate.

On the Westchester campus, the Goldstein Fitness Center houses a 2,400-seat arena, a running track, cardio equipment and a 50-meter swimming pool. There are also impressive new fields for American football, soccer, lacrosse and baseball, as well as brand-new residence halls and a modern student center where you can study and socialize outside of class.
How to enter Pace University
You can apply to a bachelor's or master's degree directly or progress to Pace University through the Global Pathways program. Start your path to your dream career by searching for degrees at Pace University below.