Each new academic year brings new US university ranking lists, from U.S. News Best Colleges to the Times Higher Education World Rankings to the many top 100 lists published in the media.

With so many statistics about admission rates and enrollment yields, grade point averages and average test scores, looking at all the results can quickly feel overwhelming!

One of the most important things to look out for is a university's education outcomes. How well does a university prepare its students for life after graduation? How well are students positioned for career satisfaction and success?
1. Academic experience
When you go to college, you want to make sure that you're going to have the best learning experience possible. That's why it's a good idea to find out how universities rank for academic experience.

For example, if you choose to study at Arizona State University then you'll benefit from excellent teaching that will encourage you to achieve your full potential. ASU is ranked #18 in the USA for undergraduate teaching (US News & World Report 2023), making it among the best universities in the country in this regard.

Similarly, Simmons University in Boston is #37 in the USA for Learning Experience, and UConn ranks in the top 70 (US News & World Report 2023)!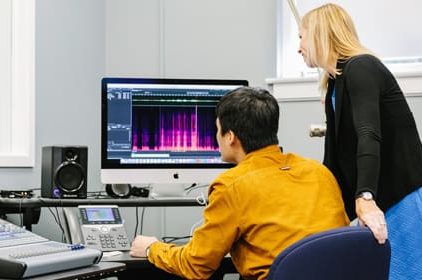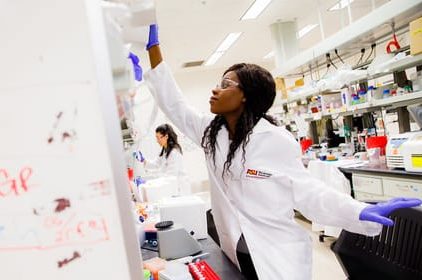 2. Future-led research
It's important to look at how a university approaches innovation and future-led research because it can have an impact on how well prepared you become for the jobs of tomorrow.

It could even help spark an entrepreneurial passion and give you the knowledge to create your own company. For example, ASU is consistently ranked #1 for innovation in the USA and is top 10 in the global patent rankings.

Similarly, UConn is a Tier 1 research institution, one of only 3% of universities in USA to hold the prestigious designation. This means you'll benefit from the opportunity to get involved in world-leading research at the University's 80+ research centers and institutes during your studies.
3. Sustainablity
Another factor to consider is how sustainable a university is: does its long-term ambitions reflect the kind of world you want to live in? ASU is top 10 in the world for UN sustainability goals (Times Higher Education University Impact Rankings 2022), which clearly demonstrates the University's forward-thinking mindset and the commitment it's making to the future of our planet.

The University of Connecticut is similarly impressive —it ranks #8 in the world for sustainability in education in the UI Green Metric World University Rankings 2022.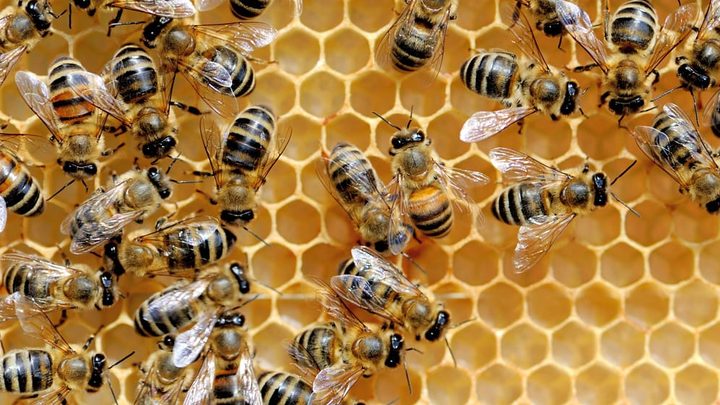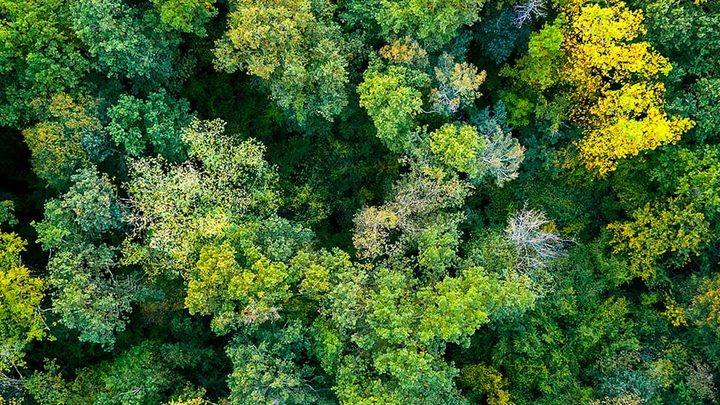 4. Employability
Employability is a hugely significant part of choosing a university — will the education you receive be recognised by employers? Does the University have good connections with businesses and organizations? And at what rate are previous graduates employed?

Arizona State University is top 110 in the world for employer-student connections according to the QS Graduate Employability Rankings 2022, and has been ranked as a top 10 university in the USA for the number of graduates working in Fortune 500 companies (Forbes 2021). On top of this, over 50 companies (including Apple, Ford and KPMG) call ASU a top university for recruiting graduates.

Cindy Parnell, executive director of ASU Career Services, anticipates an increase in student recruitment by top US and global companies in the coming year:

"ASU's national and international rankings, graduation rates and research enterprise have been rising for more than a decade… the companies and organizations shaping the future economy have noticed our success and the success of our students."

In addition, Pace University in New York and UConn in Connecticut have both been ranked #51–100 for employability according to QS USA University Rankings 2021. UConn also enjoys fantastic overall rankings, and has been a top 30 public university in the USA for over 10 consecutive years (U.S.News 2023).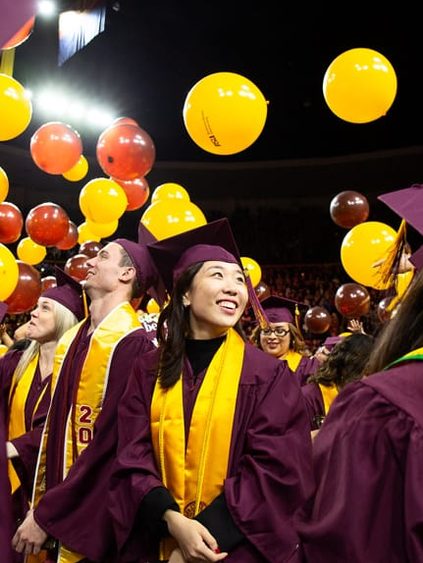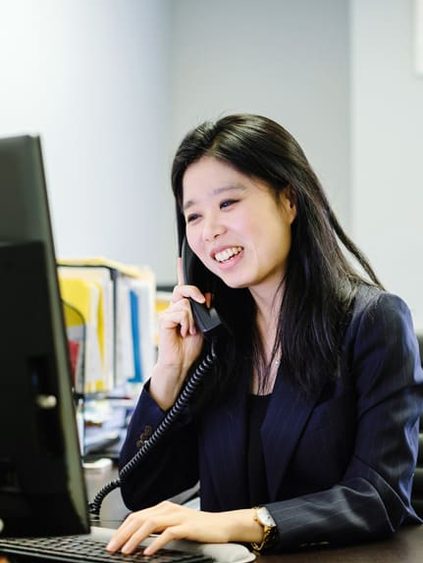 5. Salary potential
Linked to employability is salary potential: you want to ensure that you'll be able to find a job, and then you'll need to know that you can support yourself with a well-paid career after you graduate.

According to Payscale's report about future salaries, Pace University performs particularly well in this respect. Pace University is placed in the top 10% for bachelor's degree graduates (and in the top 9% if that degree is in Business)!

UConn performs well too, placing in the top 10% of public schools for salary potential (PayScale 2021–22).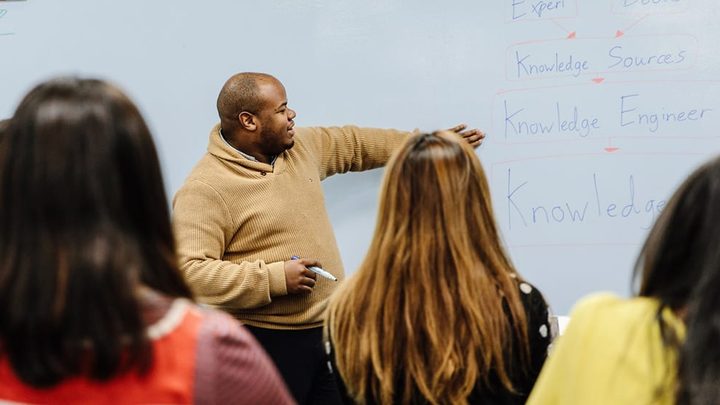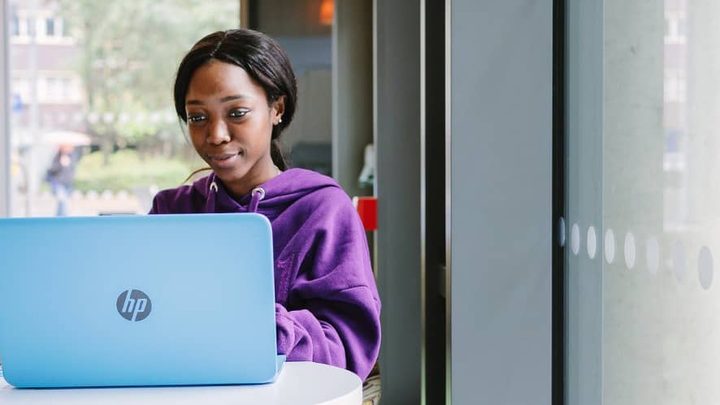 6. Value for money
Higher education is a big investment of time, money and effort, one that you'll hope will be worth its cost, so it's a good idea to look at value for money when researching US university rankings.

Simmons University has been ranked #30 'Best Value' University in the USA (U.S. News & World Report 2023).

This is calculated in part by using the school's academic quality as indicated by its 2023 U.S. News Best Colleges ranking, relative to the average discount price paid by full-time undergraduates after receiving financial aid. You can find all the factors considered in the Best Value rankings here.

Finally, money.com ranks Simmons University #129 out of 744 institutions for schools that successfully combine quality and affordability. It's also the #1 best value school located in the city of Boston proper!

UConn is another excellent choice when it comes to value for money. It is ranked the #104 Best Value Colleges in the US by Forbes (2019) and #67 Best Value Colleges in the USA by Money Magazine (2022).
7. International student community
Looking at university rankings can also help you identify options with a large international student community.

For example, ASU is the #1 public university chosen by international students (International Education Open Doors Report 2021), so you can be sure that you'll feel at home there!

UConn and Pace University also welcome many international students each year, ranking 67th and 74th in the USA respectively for number of international students (U.S. News & World Report 2023).

This goes to show you'll find from friends all over the world in the USA.
Find the best US university for you
So, there are lots of things to consider when looking at US university rankings! This list should make it easier for you to prioritize what's most important to you, so that you can find the best fit university.

If you want more information, then you can see more of our US partner university rankings at the links below.