As a student at Pace University, you get to live in the heart of New York City. It's an amazing place, with a large multicultural community and so many attractions to explore. You can see why it ranks as the #2 best student city in the United States! (QS Best Student Cities 2024)
Keep reading for some tips on living in NYC as an international student.

Get used to public transportation
New York City is a very walkable city, so make sure you wear comfortable shoes! However, NYC also has extensive public transportation, such as the subways and buses. If you use them instead of walking, get your preferred type of MetroCard which could save you money on your travel expenses. 
Grow your network
New York City is one of the most diverse cities in the world. It's a huge city, with nearly 9 million people, so it's easy to make new friends!
You can join some networking events, such as your school's workshops and clubs or social events organized by Pace. Doing this can be so good for your personal and professional growth.
Work on your time management
NYC is a busy city, so you'll need to be organized. Be sure to plan your schedule by using apps or calendars, and take care to prioritize. This will help you make decisions and be efficient in your work, which will make you less stressed.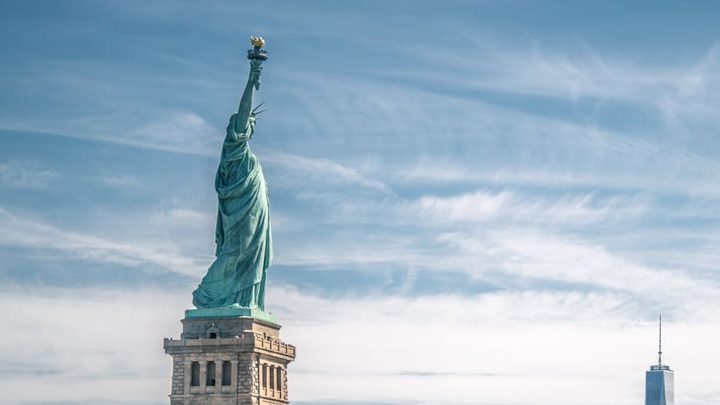 8 things to do for free in New York City
Look after your health and wellness
If you're living in a city by yourself, it's important to prioritize your wellness. Try to stay active by going to the park and walking around the city. To reduce your stress, you could try mindfulness or meditation, along with making sure you get enough sleep and eat balanced meals. 
Have fun!
There are so many places to explore in New York City! If you're a food lover, you can sample all kinds of cuisine — from Dominican to Polish or Chinese — and find your favorite restaurants.
For lovers of art and music, there are lots of famous museums, such as the MET or MoMA, or you can catch a Broadway show! Living in NYC is an amazing opportunity, so be sure to try new things and have fun during time away from your studies.
Become a student in New York
You could make New York City your home too! With Kaplan, you can apply to earn a range of degrees at Pace University through degree admission or the Global Pathways Program.
Just speak to one of their friendly Education Advisors — they'll guide you through the entire application process, including help with visas and other supporting documents.