Connecticut's distinctive blend of modern city life, historical sites and scenic beauty make it a favored US travel destination. With its breathtaking waterfalls, extensive hiking trails, large museums and other attractions, there are endless places for prospective university students to enjoy. Below, we've listed five places in Connecticut that you have to visit!
1. Spend the day in Mystic — Mystic, Connecticut
If you're looking to soak up some history, sail along a peaceful harbor or experience some of the state's best eateries, Mystic, Connecticut is your destination.

A visit to Mystic Seaport Museum is a great opportunity to learn about the United States' seafaring past. The museum explores U.S. maritime heritage and even lets you go out and sail the Mystic River.

According to the National Maritime Historical Society, it is named as one of the country's leading maritime museums. You can also experience marine life up close at The Mystic Aquarium. There, you can watch the beluga whales and even touch the penguins and seals.

Don't forget to grab a bite before you leave! Mystic is home to 50 restaurants that represent cuisine from more than 10 countries and American regions. The small town was named one of the best food destinations in the U.S. (Condé Nast Traveler) and is famous for its fresh seafood.
2. Hike the trails at Kent Falls State Park — Kent, Connecticut
Experience Kent's beautiful greenery and cascading waterfalls while exploring the 250-acre park.

Located in the Litchfield Hills, there are several hiking trails in this park to enjoy. The most popular trail takes you to the top of a beautiful waterfall that flows into the Housatonic River. Once you reach the top, you'll be able to enjoy the incredible views of the water heading down the falls. Observation decks are available along the way.

Aside from the stone trail, Kent Falls has a few other small hiking trails around the park. These trails tend to be low-incline, around a mile or less and relatively easy to navigate.

The park's scenic qualities can be enjoyed throughout the year, but autumn is a great time to visit the park when its scenery is at its most beautiful.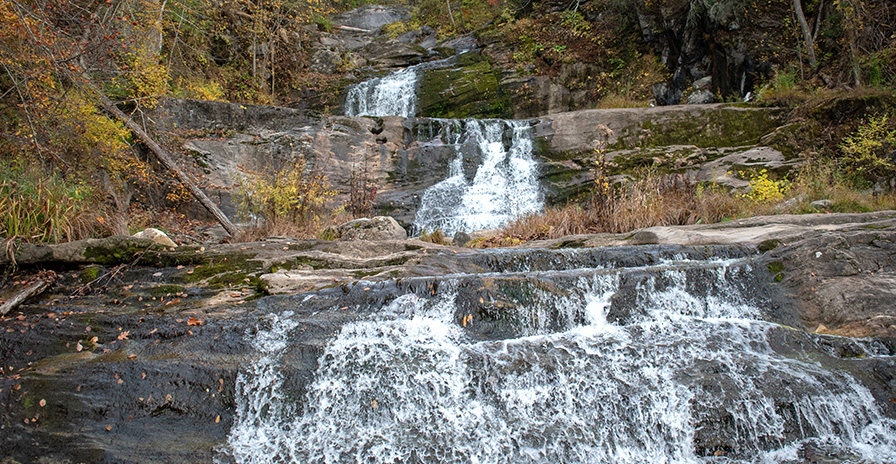 3. Visit the Glass House — New Canaan, Connecticut
If you like mid-century modern art and architecture then the next place in Connecticut that you have to visit is The Glass House — you will leave feeling inspired.

The home was built between 1949 and 1995 by Philip Johnson, one of the world's most famous architects. This 49-acre land also includes 14 other structures, such as the painting gallery, art studio and brick house.

In addition, Johnson made sure the landscape captured the essence of the home's design. Bridges, ponds and greenery canvas the land and create a remarkable environment that complements the home's architecture.

This attraction is quite popular so you may need to schedule your visit in advance. Tours are held annually from April to November.
4. Have fun at Supercharged — Montville, Connecticut
Race around the world's largest indoor multi-level karting track at Supercharged! The facility offers two different race tracks available for both experienced and beginner drivers. You'll experience multiple exhilarating twists and turns as you ride the tracks around tight corners and up a few inclines.

The thrill doesn't stop here. Supercharged hosts several other activities like Ninja Wipeout, axe throwing, trampoline zones and arcade games. All activities are priced individually and scheduled per person.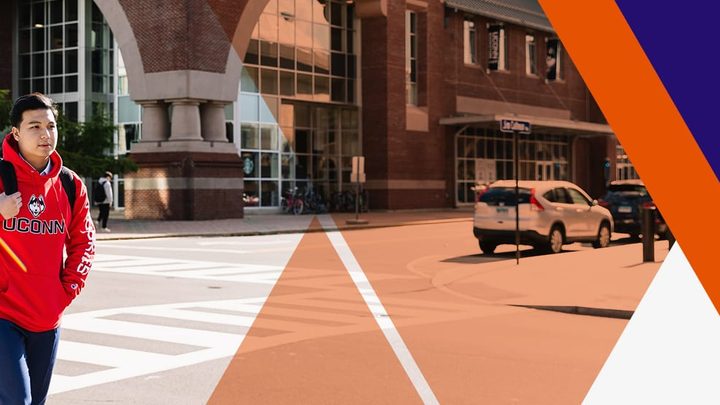 5. Explore the Yale University Art Gallery — New Haven, Connecticut
Yale University is a prestigious, Ivy League institution that is currently ranked third for best universities in the United States (U.S. News and World Report). Among the university's many accolades is its truly exceptional gallery, which houses a wealth of cultural treasures.

The Yale University Art Gallery was founded in 1832 and is the oldest university art museum in the western hemisphere. Today, it is a center for teaching, learning and scholarship, and it's the final entry in our list of places in Connecticut that you have to visit.

Located in the coastal city of New Haven, the gallery holds some of the most diverse art collections on display. Its exceptional collection is made up of nearly 300,000 pieces from all regions of the globe and across time.

The art gallery is open to the public, and is free-of-charge, with many public programs offered throughout the year. This includes visiting collections, joining an exhibition tour, taking classes with artists and much more.
How can you study abroad in Connecticut?
With help from Kaplan, you can study at UConn and explore the wonderful state of Connecticut. To learn more about living and studying in Connecticut, get in touch with one of our advisors. We're here to help.