"At UConn, we are all Huskies!" That's a phrase you'll hear often when you're a student at the University of Connecticut (UConn). No matter who you are — or where you come from — all 32,100+ UConn students are united as part of Husky Nation.

Husky Nation is a lifelong community that connects all students, faculty, staff and alumni, but there are also many ways to build your own community while studying at UConn.

Keep reading to learn about five great ways to build your community at UConn.
1. Make friends at International Student Orientation
When you arrive at UConn's main campus in Storrs, Connecticut to begin your studies, one of the first events you'll attend is orientation. Orientation is a great opportunity to meet other new international students and interact with and learn from current UConn students serving as Orientation Leaders.
"I made a lot of friends during my orientation, and I'm very happy to say that they're still my friends!"
— Shrika, first-year student from India at UConn
Share this quote
This multi-day event is packed with activities designed to help you make new friends from all over the world. You'll go on a campus tour, learn the UConn Husky chant and fight song and play fun games as a way of getting to know your fellow first-year students.
2. Apply to become part of a Learning Community
The Learning Community Program at UConn offers you the chance to live and learn alongside students with similar interests and/or undergraduate majors to you. Residential Learning Communities are located inside the campus's larger student dormitories.

Through this program, students take courses and engage in activities together, as well as benefit from guidance and advice from a faculty mentor who leads each community.

There are more than a dozen such communities — from Global House to Engineering — so no matter your background, interests or degree program, there's likely a community for you! For example, students majoring in Business may want to join the Business Connections House, while those who are passionate about sustainability and environmental issues may apply to join EcoHouse.

Admission into learning communities can be competitive, so it's important to apply as soon as possible!
3. Start or join student clubs
What are you passionate about? At UConn you can choose from 700+ student clubs, ranging from academic, professional and community-service organizations to cultural, sports and artistic clubs.

Do you love to sing? Join one of the A Capella groups and sing songs at charitable and professional events. Have you ever wanted to play Quidditch? Join the Harry Potter Club and practice riding a broomstick. Are you happiest outdoors? Join UConn Outdoors for camping, hiking, sailing and tons of other activities with a community of outdoor adventurers.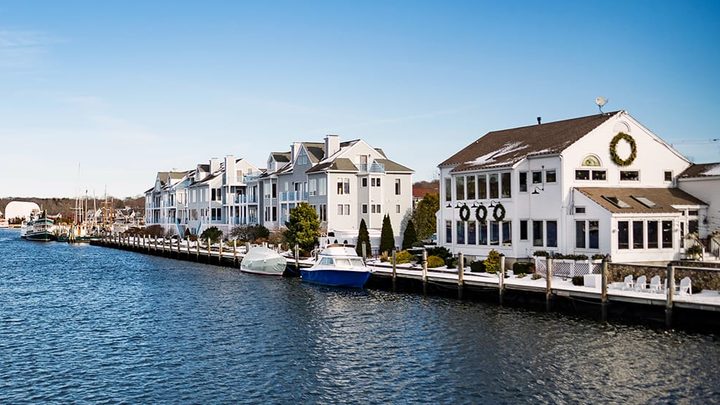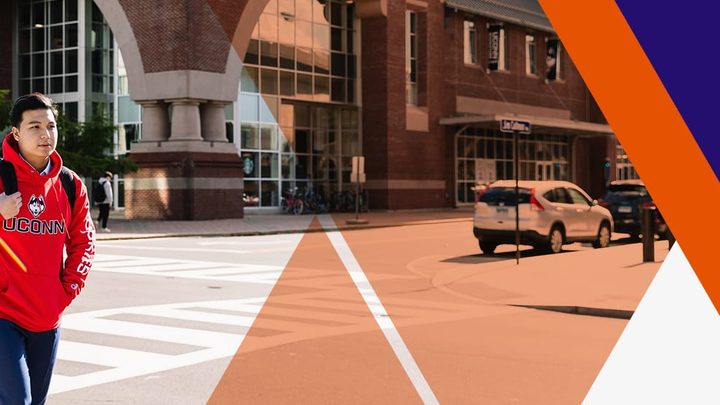 4. Go to UConn sports events
Without a doubt, UConn is a "sports school." Many of UConn's teams — from basketball to hockey — are among the highest ranked in US university athletics. All UConn students receive free or discounted tickets to the University's games and there is a free shuttle to take students to games played in nearby Hartford.

The dedicated student section at home games is where community is built. Perhaps nothing brings people together more than loudly cheering on your team and learning Husky Nation chants and songs.

It's important to take the opportunity to experience these special events, even if you aren't a big sports fan. These are the moments alumni often remember most when reflecting back on their undergraduate days at UConn.
5. Attend UConn "Late Night"
"Late Night" is a weekly weekend event hosted at the UConn Student Union. Each Late Night has a different theme, including trivia, dance parties, roller-discos, karaoke, food and much more.

A fun Late Night theme was "Studio Ghibli Night," which showcased movies from the famous Japanese anime studio, as well as Japanese-themed prizes and a ramen bar where students made (and ate) their own authentic ramen!

No matter what Late Night event you attend, you're guaranteed to have an awesome time and meet some great people. You can follow their Instagram @UconnLateNight to see what other fun events are in store for UConn students.
Ready to build your community at UConn?
However you find your community at UConn, you will have a lot of fun doing it. Remember: "Students Today, Huskies Forever!" That's what being part of UConn Nation is all about!

Excited to create your community at UConn? Get in touch to learn more about how you can become a part of Husky Nation!