Study in the #2 best small city in the world (Condé Nast Traveller 2022) at the University of Victoria (UVic), located in the capital city of British Columbia, Canada!

In addition to being a top-ranked research institution, UVic boasts one of Canada's largest paid co-op programs. The University also sits on breathtaking Vancouver Island in the charming city of Victoria. Here, students can enjoy an exceptional education on a campus with picturesque views, making it an ideal choice for students looking to study abroad.

Continue reading to discover why students from around the world choose to study at the University of Victoria.
High rankings and expert faculty
UVic is one of Canada's leading universities, widely recognized for its leadership in research, teaching and community engagement.

According to the Leiden University Rankings, UVic faculty consistently produce more top-performing academic research findings based on international collaborations than any university in North America. The University has earned this position an impressive eight times in the last 12 years. So if you are interested in learning from some of the most accomplished researchers in the world, UVic is an excellent place to do so!

At UVic, 47 faculty members have been elected to the Royal Society of Canada, the nation's highest academic honour. So whatever subject you choose to study, you can be confident you'll receive a rewarding education with the support of top industry professionals at UVic.
#1 Canadian university for preparing career-ready students

Times Higher Education Global University Employability Ranking 2021

#1 in North America for international research collaborations
Leiden University Rankings 2022
#2 in Canada for research in Physical Sciences and Engineering

Leiden University Rankings 2022
#4 among all Canadian universities for research quality

QS World University Rankings – citations per faculty, 2023

Home to Western Canada's largest co-op program
You can achieve your personal goals and prepare to excel in your career by taking part in UVic's co-operative education program.

As a co-op student, you will alternate terms in university with terms in paid positions related to your degree. On average students earn around CAD $3,076 per month.

This valuable co-op experience is available for most of UVic's degree programs. In some majors, like Commerce and Engineering, all students participate in the full 16-month co-op program.

Around half of the students at UVic take part in the co-op program and graduate with work experience in their field. In fact, 75% of students who take part in co-op receive a job offer before they graduate!
Coastal location and mild climate
Located on Vancouver Island, the city of Victoria combines the best of land and sea.

A beautiful backdrop of mountains and dense rainforests frame Victoria's rugged west-coast shores, creating a playground for outdoor adventurers. From kayaking, diving and fishing to hiking, cycling and zip-lining above the treetops, you can enjoy everything the island's natural environment has to offer.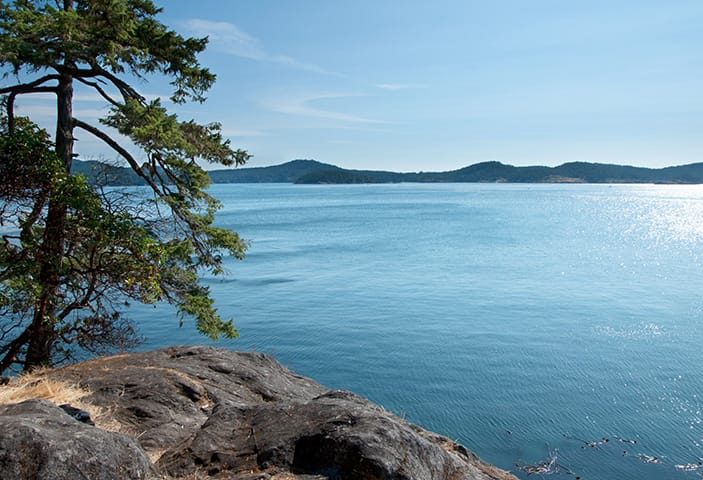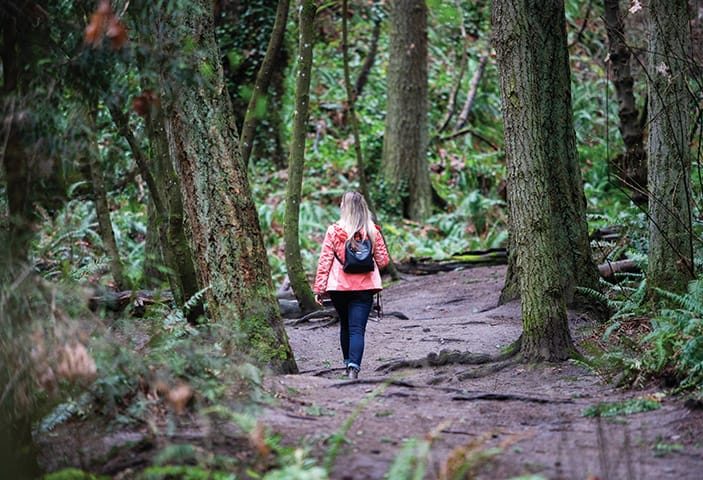 Outdoor activities don't end in the winter in Victoria! The city has the mildest and sunniest, year-round climate in Canada. This means that you will have access to a variety of your favourite outdoor hobbies throughout the year.

And the best part is that you won't have to travel far to enjoy Victoria's attractions. UVic's walkable campus has plenty of green space and is just 10 minutes from the beach, which can help you maintain balance in your university life as you adjust to your new surroundings.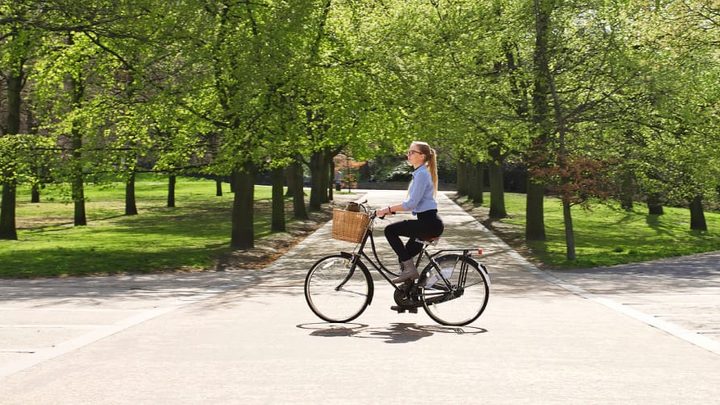 Eco-friendly community
Victoria's natural environment and wildlife serve as a source of inspiration at UVic.

For the past 23 years, the University has shifted its design, construction and operations on campus to prioritize sustainable living. In fact, since 2007, all new buildings on UVic's campus have been constructed to LEED Gold standard. Through this change, campus buildings are more sustainable with eco-friendly capabilities like collecting rainwater and utilizing it to feed campus greenery.

UVic's sustainable practices don't end at campus design! If you're committed to making a positive change on the environment, UVic offers a climate science degree for undergraduate students.

It is the first degree program on North America's West Coast to receive UN accreditation — making it one of a kind! This program will allow you the opportunity to get hands-on experience identifying and addressing climate risks in both local and international communities.

UVic is also home to a number of environmentally focused student organizations. Whether you are interested in learning more about sustainability, looking to meet like-minded peers, or making a difference on campus, there is a club for you!
62% of UVic's population chooses to cycle, walk or carpool
UVic Campus Planning and Sustainability
Over 75% of waste produced at UVic is recycled and composted daily
UVic Campus Planning and Sustainability
100% of the electricity to UVic comes from clean hydroelectric resources

UVic Campus Planning and Sustainability
#2 university in the world for climate action
THE Impact Rankings 2022
Study at the University of Victoria
With Kaplan, you can access more than 165 degrees at UVic and join its thriving community of students from over 100 countries.

Interested in what UVic has to offer? Get in touch with a Kaplan advisor today to learn more about your next steps.