An Engineering degree is a great choice for international students. Not only is it a diverse field leading to many different career opportunities, but it's globally relevant, meaning you could find a job anywhere in the world. Plus, engineering is a 'future-proof' career — your skills will always be needed.
There are so many specialisms to choose from
Engineering is an incredibly broad subject covering many different specialisms. This means whatever your interests, you'll be able to find a branch of the subject that suits you. Here are just a few:

Civil Engineering
Civil Engineers are involved with the designing, planning and building of public facilities like roads and bridges. It's a great choice if you want to contribute to the society around you. You can do this in a sustainable way too, with Arizona State University's BSE in Civil Engineering (Sustainable Engineering).

This is a STEM-classified degree, meaning you could stay in the USA to work for up to three years after your degree with Optional Practical Training!

Electrical and Electronic Engineering
If you're interested in how electrical equipment and systems work, an Electrical Engineering degree is for you. You'll learn how to design, make and test electrical equipment, such as communication systems and the operating systems of cars and planes.

Many universities offer degrees in this subject at both undergraduate and postgraduate level. For example, the University of Nottingham in the UK offers BEng Electrical Engineering with a study abroad option, as well as an MSc in Electrical Engineering for Sustainable and Renewable Energy.

Mechanical Engineering
Mechanical Engineers make and maintain mechanical systems and equipment. A degree in the subject brings together elements of Mathematics and Physics, so it suits students who excel in these subjects.

In the UK, you could study Micro-mechanical Engineering at the University of York. Alternatively, if you'd like to study in beautiful British Columbia in Canada, the University of Victoria is consistently ranked in the top 20 among Canada's 40+ Engineering schools.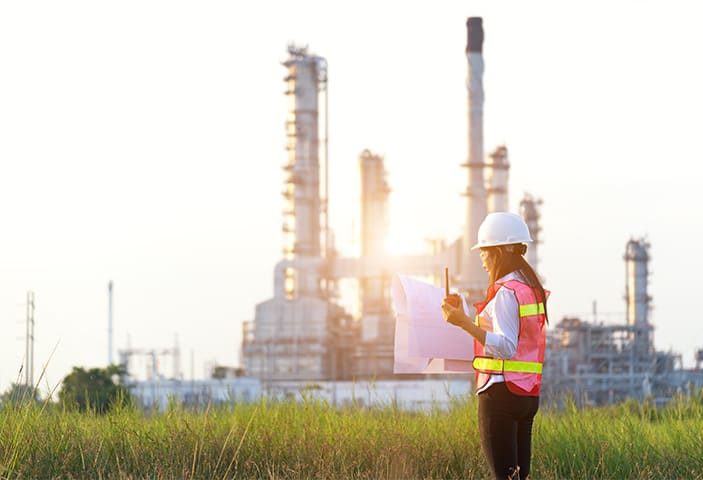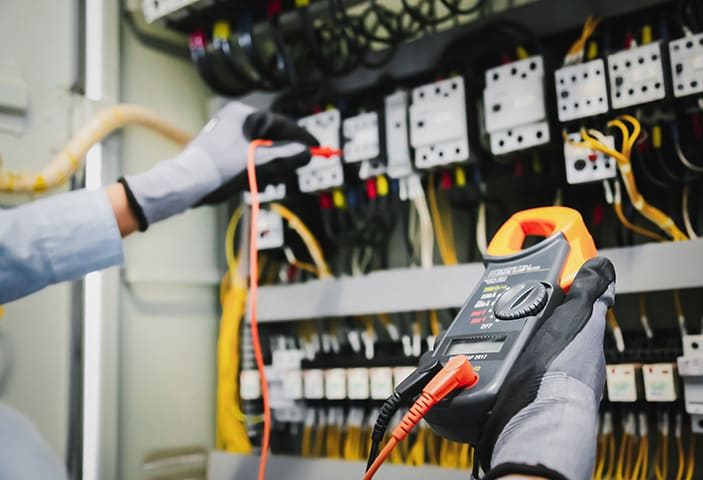 Specialise straight away or later on
Other specialisms include Chemical Engineering, Design Engineering and Environmental Engineering — there are almost endless options to choose from.

However, you don't need to know which area of Engineering you want to work in when you apply, as many universities offer a more generalised Engineering degree. For example, The Engineering & Design Institute London's Global Design Engineering degree combines many different areas of engineering, giving you access to a broad range of careers.

In the USA, students at Simmons University in Boston, which is women-only at undergraduate level, can pursue a dual Engineering degree with the prestigious Columbia University in New York.
You'll enjoy diverse career options
Because engineering is such a wide-ranging field with a lot of overlap between its different branches, you'll have access to diverse career options — you don't necessarily have to work within the specialism you studied.

Plus, Engineers are needed across a broad range of industries, from aeronautical and automotive to communications, energy and technology, so you'll be able to find work in almost any sector that interests you.

Furthermore, technological advancements and global population growth mean your skills will always be in demand, making engineering a future-proof career! For that reason, Engineers are typically well paid for their work: the average salary for an Engineer is £31,502 in the UK and $100,951 in the USA.

You will also be well equipped to explore careers outside of engineering if you wish. An Engineering degree will teach you transferable skills such as critical thinking, leadership and project management, all of which are sought after qualities in many professions.
It's a job where you can make a differennce
Engineers have a crucial role to play in making the world a better place. As societies grow and change, so do their needs — Engineers address those needs by improving public infrastructure, creating facilities and transportation systems that cater to growing populations. As new breakthroughs are made in science and medicine, engineers will be needed to create new technologies.

It's a great job if you're interested in the environment and protecting the planet too. With environmental conservation a top concern, sustainable engineering has become a growth industry. There's a huge need more sustainable infrastructure, renewable energy sources and improvements to recycling and waste management. This is likely to continue for many years to come, cementing engineering as a future-proof field.
Engineers have a high rate of job satisfaction
Another reason why you should study an Engineering degree is the fact that Engineers are typically highly satisfied with their job.

Engineers frequently work on projects that have a positive impact on people's lives, which makes it a very fulfilling career. In fact, according to one survey, a huge 85% of Civil Engineers are "satisfied or very satisfied" with their career.

There are many reasons for this, with aspects of the role such as creativity, teamwork and access to state-of-the-art technology giving Engineers career satisfaction. Working on many different projects also requires constant innovation and fresh ideas, so it's hard to be bored.
How to study an Engineering degree
At Kaplan International Pathways, we help international students to achieve their dreams of studying abroad. We work with universities that are highly ranked across many Engineering disciplines, and can help you choose the right Engineering degree for you, as well as supporting you through the application and visa process.

If you don't quite have the grades you need for your ideal degree, we can help there too. We offer degree preparation courses that help you to develop your academic skills, subject knowledge and English language level so you meet your chosen university's requirements.

You can find out more about your options by using the degree finder; alternatively you can contact us below and we'll help you to start your path to an Engineering degree and a successful career!