A Marketing and Media degree can cover a broad range of subject areas, from advertising and communication to cinematography and graphic design. You will gain skills in analysis, communication, creativity and more; plus there will be a wide variety of career paths you could pursue!
A fast-moving, in-demand industry
The marketing and media industries are fast-moving, competitive, and require flexibility and adaptability to react to frequent changes. With multiple channels of communication relevant in today's modern world, like cinema, social media, print media and television, communicating effectively has never been more important.

Thankfully, a Marketing and Media degree will teach you all these skills and more!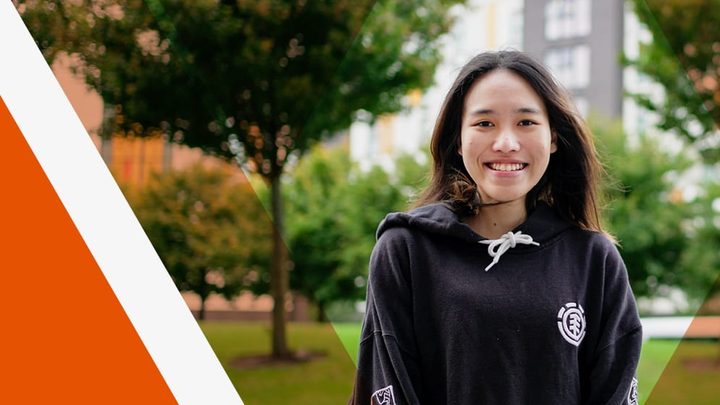 There are so many degrees and subject areas to choose from
For example, if you are more interested in Media, you could choose to study a degree in Journalism and Mass Communication at Arizona State University's Walter Cronkite School of Journalism, a widely recognised media school in the USA. Similarly, the University of Connecticut also offers a Communication degree which examines communication at multiple levels of society and in different settings.

In the UK, the University of Birmingham is ranked 6th for Communication and Media Studies (Complete University Guide 2024), and offers a Digital Media and Communications degree that could prepare you for a career in advocacy, creative arts, journalism, marketing or media.

Alternatively, if you're interested in film, the University of York is ranked 5th in the UK for Film Production and Photography (Guardian University Guide 2023), while Bournemouth University is ranked 25th in Media and Film Studies (Guardian University Guide 2023).

In the USA, a BA in Film and Screen Studies at Pace University offers a unique combination of critical studies in film and hands-on film and video production techniques.

If you'd prefer to focus on Marketing, ASU offers a Marketing degree with options for specialisation in Digital and Integrated Marketing Communications, which provides training in advertising, brand management and digital marketing. Meanwhile, the Professional Sales specialisation covers sales management and consumer behaviour.

At Pace University in New York, you could study a Marketing, Advertising and Integrated Marketing Communications BBA that provides conceptual background and tools to plan marketing campaigns that will help you rise above the competition.

Alternatively, the University of Victoria in Canada has a Bachelor of Commerce at the Peter B. Gustavson School of Business which holds both AACSB and EQUIS accreditations (fewer than 1% of the world's business schools have it!).

In the UK, you can study a degree in Marketing at the University of Liverpool, ranked 9th in the country, according to the Complete University Guide 2024. Alternatively, Nottingham Trent University offers a range of Marketing degrees where you can specialise in Advertising, Business Management, Digital Marketing or Fashion Marketing and Branding.
Career paths
There are so many career paths you could follow when you study a Marketing and Media degree!

For example, if you study a Marketing-focused degree, you could become an Advertising Account Executive or even an Art Director creating ideas for advertising campaigns. You could also get into digital marketing and social media and become a Digital Marketing Coordinator, PPC Specialist, SEO specialist, a Social Media Manager, or many other roles!

Other options include jobs in the public relations sector, such as a Public Relations Officer, where you are in charge of building, maintaining and managing the reputation of your clients.

Plus, the skills you'll learn on a Marketing degree are transferable to many other careers — you could become a Product Manager, Event Manager, Business Advisor, or UX designer too.

If you study a more Media-focused degree, you can pursue a career in journalism, music, radio, or television production, publishing, video games design, and more!

This could mean working for a newspaper, magazine, or website as an editor or writer. You could also be part of a media production team and work as a film director, set designer, or sound designer.

The options for you are endless and there's always something new for you to dive into!
How to study a Marketing and Media degree
If you're interested in studying a Marketing and Media degree in the USA, Canada, or the UK and having a rewarding career, Kaplan can help you achieve your goals.

We support international students with degree admission, guiding you through the sometimes complex university application process. This involves advising on how to write a personal statement, helping you to stay on track with application deadlines, and aiding you through the visa application process.

Or, if you don't currently have the grades to get into the degree or university you want, you can study a degree preparation course, which helps you improve your academic skills and English language level to match the requirements of a range of top universities. If you successfully pass your course, you're guaranteed a place on your chosen degree!

To learn more, follow the links below or contact us and one of our friendly Education Advisors will get back to you.