The University of Essex is home to students of more than 140 nationalities, making it a top choice if you're interested in studying abroad in the UK.

The University is based in Colchester, a historic city that's over 2,000 years old, while the beautiful 200-acre campus boasts modern, state-of-the-art academic and social facilities.

Read on to discover what the University of Essex is known for and why students all over the world choose to study here.
Brilliant location
If you like history and natural beauty, Essex is the ideal place to study. The campus is surrounded by charming English countryside and fascinating pretty towns. You can even spend an afternoon looking at ancient Roman ruins and exploring the area's 550 kilometres of coastline without needing to travel far from campus.

Essex's proximity to the sea means you can enjoy excellent fresh seafood all year round, as well as a vibrant nightlife scene. The nearby town of Southend has the world's longest pleasure pier, with a variety of independent shops, food stalls, bars, restaurants, and music venues to choose from.

And if you want to explore further afield, the University is just an hour's train journey from the heart of London. With four direct trains to and from Colchester running every hour up until midnight, you can easily plan a day trip to the UK's capital and be back in your Essex accommodation by the evening.
A great place for international students
Moving to the UK to study can bring on some culture shock, but Essex has a truly international community that ensures you'll soon feel at home. The University's 16,000 students come from over 140 countries around the world, so you can easily find your social circle while living on campus.

There are also over 165 different student societies to join — giving you a fantastic opportunity to meet people who share your interests and discover what you are passionate about. From an anime society to meditation groups and nationality-specific societies, the University has something for everyone.

Plus, caring for its international students is a top priority at Essex. You will always be able to access different forms of student support whenever you need it, including mental health support, workshops set up by the Student Development team, career mentors, or weekly training sessions in your chosen area of study.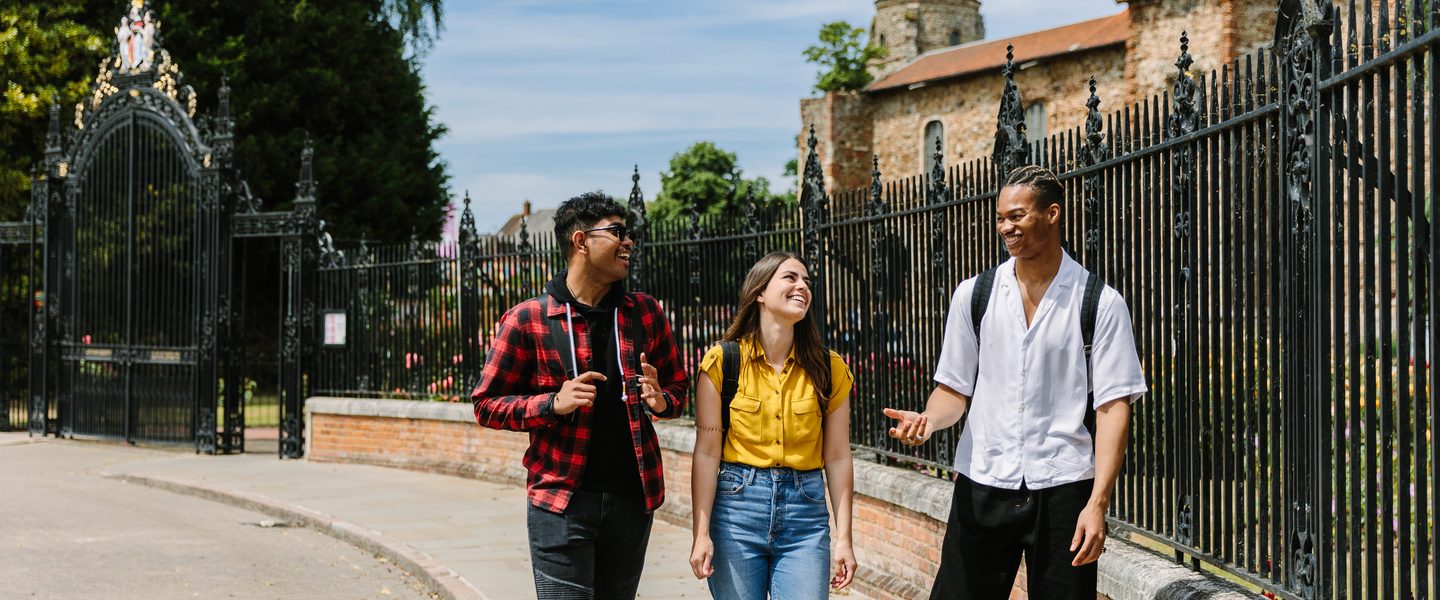 Helping you become an independent thinker
The University of Essex is ranked in the top 40 universities in the UK overall (Complete University Guide 2023). It has an excellent track record for delivering a higher education that encourages critical thinking and sets you up for a career.

At Essex, you'll enjoy an academic experience that challenges and goes beyond traditional teaching methods. Ranked 6th in the UK for teaching effectiveness (Guardian University Guide 2023), the University is recognised for investing heavily in its academic support. Their personalised in-house personal tutor system helps you to become an independent learner.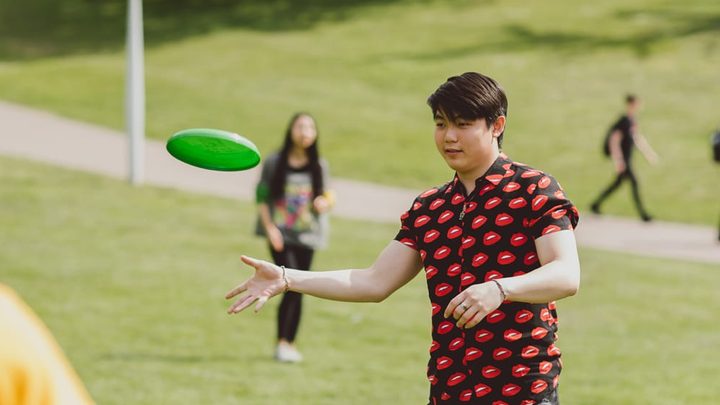 Excellent campus facilities
The University of Essex's main campus is famous for its first-class infrastructure — you'll have a huge range of leisure facilities right at your fingertips. The campus has different shops, restaurants, bars, hairdressers, as well as its own theatre, art gallery, cinema, frisbee golf course, and nightclub. You won't even need to leave campus to enjoy a vibrant student life!

Alongside its many forms of on-site entertainment, the University provides superb learning facilities. If you want to pursue a media career, for instance, professional-grade studios and editing suites are available on campus. You'll also have many communal study areas to choose from and a six-floor library with all the educational resources you might need.

Essex also gives you a broad range of safe, convenient accommodation options to choose from. This could include cosy single ensuite rooms, shared accommodation, or townhouses — all located in a relaxed parkland area on campus or a short walk away. You are guaranteed to find something that fits your budget and personal preferences.
Become a University of Essex student
At Kaplan Pathways, we offer degree preparation courses on campus at the University of Essex International College. After completing your course and passing with the required grades, you'll be guaranteed entry to your chosen degree at the University of Essex

Use our handy degree finder below to see what you could study at the University of Essex!