The Engineering & Design Institute London is a modern and innovative Engineering institution based in London, the UK's exciting capital city. Founded by three international universities, the Institute is highly specialised and concentrates on just one degree: Global Design Engineering.

Global Design Engineering is unique to TEDI-London, so you might not know exactly what it involves. Don't worry though, as we're here to tell you everything you need to know about this exciting new degree!
International perspective
To understand Global Design Engineering, you first need to understand TEDI-London and its mission. TEDI-London was founded by three highly ranked international universities: Arizona State University (ASU) in the USA, King's College London in the UK and UNSW Sydney in Australia.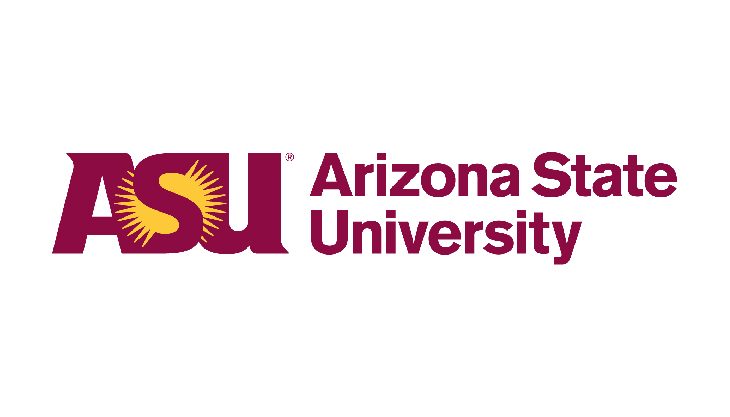 Arizona State University is #1 in the USA for innovation
U.S. News & World Report 2016–2024
King's College London ranks 6th in the UK and top 40 in the world
Times Higher Education World University Rankings 2024
UNSW Sydney is #1 in Australia for Engineering & Technology
QS World University Rankings by Subject 2023
TEDI-London was founded by these 3 global heavyweight universities
Their aim was simple — to establish a place of learning where diverse students can become the Engineers of the future. Each university brought their unique perspective, influenced by research and developments in their own countries, to the partnership.
The team at TEDI-London collaborated with these founding partners to create a curriculum that equips students with not just the practical skills needed to work as an Engineer, but with the qualities needed to thrive in an ever-changing industry: qualities like creativity, problem-solving and a global outlook.
The result was Global Design Engineering.
Learn skills across all major branches of Engineering
If you're not sure which area of Engineering you'd like to specialise in, or are simply interested in a few different aspects of the field, Global Design Engineering is the degree for you!
It's a General Engineering degree and so much more. The degree brings together elements of Civil, Electrical and Electronic, and Mechanical Engineering among other Engineering disciplines, so you'll gain a broad base of knowledge. You'll learn to work in an interdisciplinary manner, preparing you for a career collaborating with specialists in different fields.
You won't only learn skills in Engineering though — you'll also learn skills in product design, project management, market research and user testing, meaning wherever and however you want to make an impact, you'll be well prepared to do so!
The curriculum is also informed by the world-leading research of ASU, King's College London and UNSW Sydney. Combined with teaching by industry experts still working at the forefront of Engineering, this means you'll benefit from an up-to-the-minute education that ensures you'll graduate with the knowledge that tomorrow's employers want.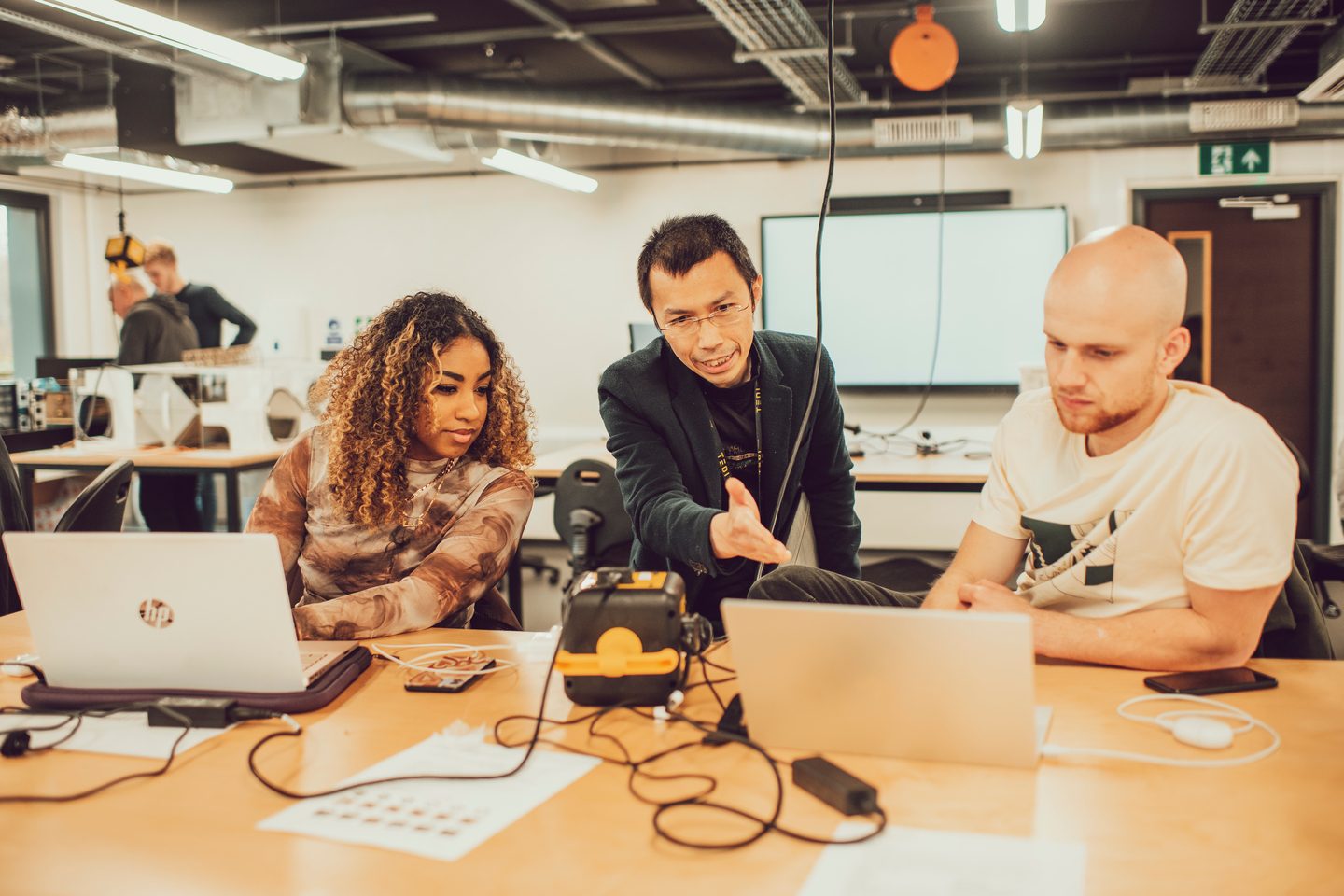 Hands-on learning at TEDI-London
Project-based learning
What makes Global Design Engineering unique isn't just the skills you'll learn — it's how you'll learn them. You won't spend your time in a lecture hall, learning the theory behind Engineering, but instead you'll enjoy rigorous and challenging academic experience centred on practical learning. This means you'll spend your time doing what Engineers do best: working to solve real-life problems.
From your very first day, you'll work with your classmates on practical projects, led by a faculty member. Many of these projects are designed by TEDI-London's industry partners, and there are specially designed interactive digital activities that support your learning too.
While you'll benefit from the input of three big universities, you'll get to study on TEDI-London's close-knit campus, working in small groups with plenty of one-on-time with your tutors if you need it.
You'll also work on those projects hands-on in the Makerspaces, using equipment like 3D printers and laser cutters, so you'll graduate knowing how to use the tools that Engineers use on a daily basis.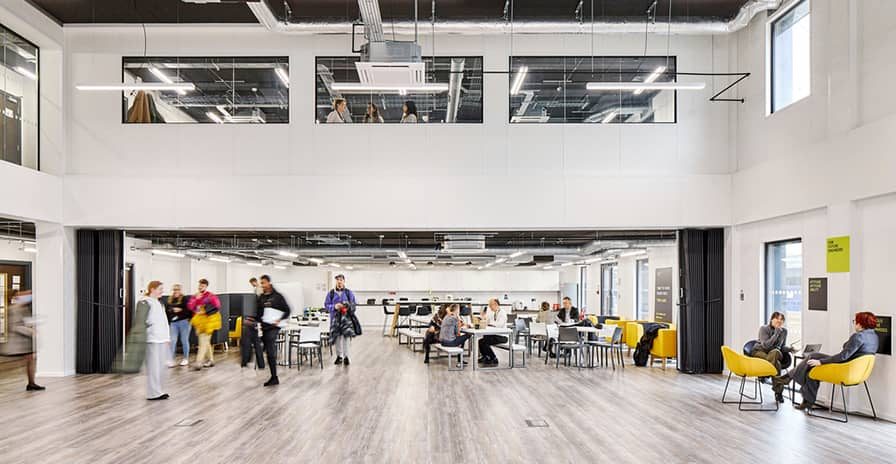 TEDI-London's Canada Water campus
Worldwide collaboration
Another fantastic aspect of a Global Design Engineering degree is the many opportunities to collaborate with others — something you'll need to do as a working Engineer, too.
You'll spend a lot of time collaborating on projects with industry professionals, working to find solutions to real world problems, meaning you'll get to see the positive impact of your work on the community.
This includes regular international collaboration too. For example, in summer 2023, students from Arizona State University in the USA and UNSW Sydney in Australia, alongside students from King's College London, came to together to work alongside TEDI-London's students for the summer residential programme.
Guided by industry professionals from National Rail, Transport for London and British Land, the students were tasked with finding sustainable transport solutions for British Land's Canada Water Masterplan. This is an ambitious plan to develop the Canada Water area of London, where TEDI-London's campus is based. At the end of the six-week programme, the students were able to present their ideas to their peers and industry partners.
Not only did TEDI-London's students benefit from the opportunity to learn from the differing perspectives of their new friends, but they were also able to build a global network of Engineers and industry professionals.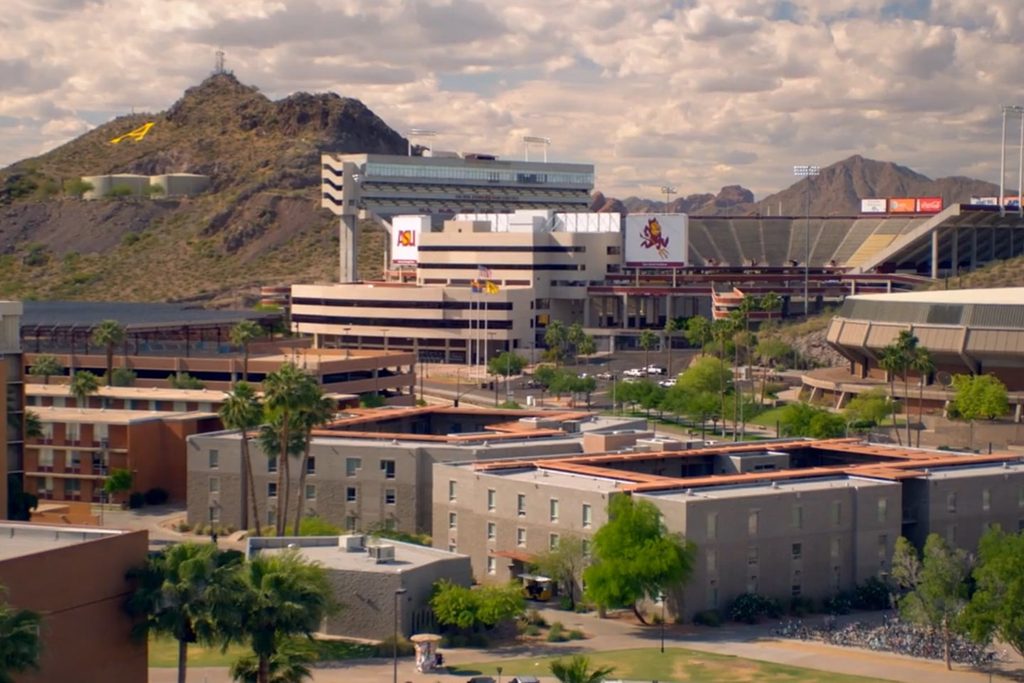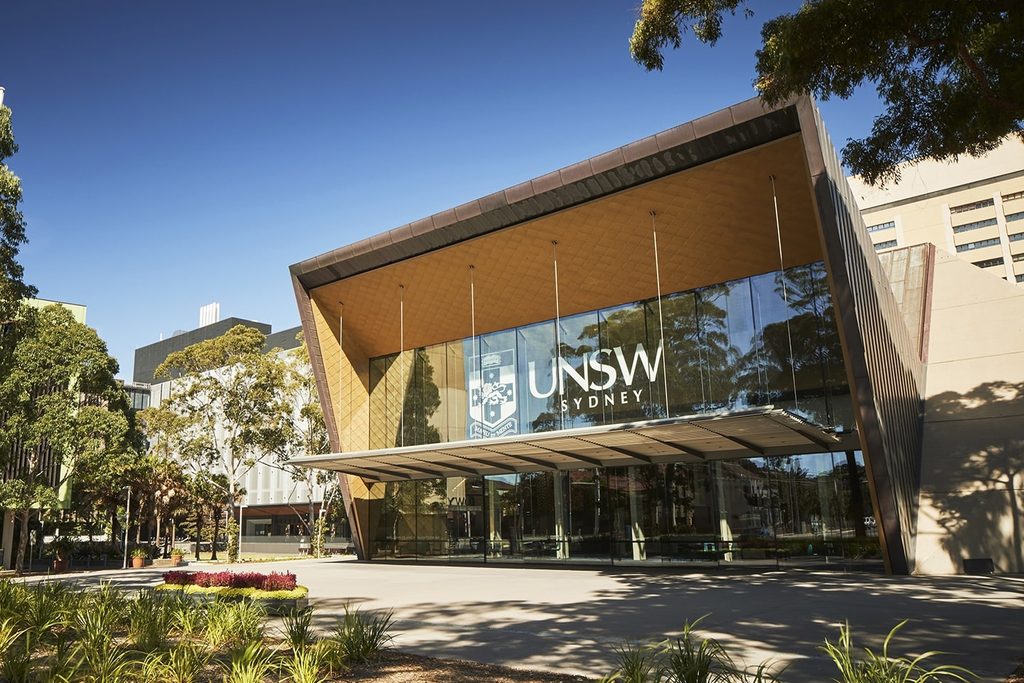 Excellent preparation for your career
Of course, one of most important aspects of an international education is getting ready for life after you graduate. Thankfully a Global Design Engineering degree is excellent preparation for your future career!
You'll have experience in many different areas of Engineering, meaning you'll have a wide range of career paths you can follow. For example, you could become a Design Engineer, working on creative briefs to build and assess new products or procedures. You'll also be well prepared to work as an Environmental Engineer, finding ways to better conserve the Earth's natural resources.
You could even work in a role outside of Engineering, as a project manager or product tester.
Whichever you choose, you'll have the practical skills you need to start your job, the international experience you need to collaborate cross-culturally with colleagues all over the world, and a network of your peers and fellow professionals who can help you!
If you're not ready to pick a career right after graduating that's fine too — your knowledge of a variety of different Engineering disciplines means you'll be able to go on to further study in the specialism of your choice.
Become an Engineer with Kaplan and The Engineering & Design Institute London
If you're excited about becoming an Engineer, TEDI-London can help you achieve your goal!
You can apply to start TEDI-London's Global Design Engineering degree through Kaplan, benefiting from our expert advice and support with your application. You don't have to worry if you don't have A-Level Maths (or equivalent higher-level Maths qualifications) as with TEDI-London, you can take their Maths Refresher course to make sure you're ready to start your degree.
Intakes are available in September and January every year.
Alternatively, if you still don't quite meet the degree entry requirements, you can study a Kaplan digital Foundation Certificate to help you raise your English language level and improve your academic skills.
You're guaranteed entry to your Global Design Engineering degree when you successfully pass the Foundation Certificate at the required level with good attendance, and meet TEDI-London's additional entry requirements:
Obtaining UKVI IELTS 6.0 overall, with at least 6.0 in writing and 5.5 in all other skills
Attending and passing an online interview
If you're ready to start your path to a career as an Engineer, you can contact us to find out more about your options, or download the TEDI-London brochure for further information.
Read more about TEDI-London