Adelaide may be one of Australia's smaller cities, but there's more than enough to see and do. Its size makes it easy to explore, meaning you can take advantage of everything it has to offer.

Read on to discover what life in Adelaide could look like for you as an international student at the University of Adelaide!
1. Soak up the sun at Glenelg beach
As Adelaide's most popular city beach, Glenelg is known for its wide shore, golden sand and ocean views from the dock.

It's also near lots of boutique shops, cafés and hotspots for entertainment, and is just a 25-minute tram ride from the city centre.

The best time to visit has to be during one of its picture-perfect sunsets!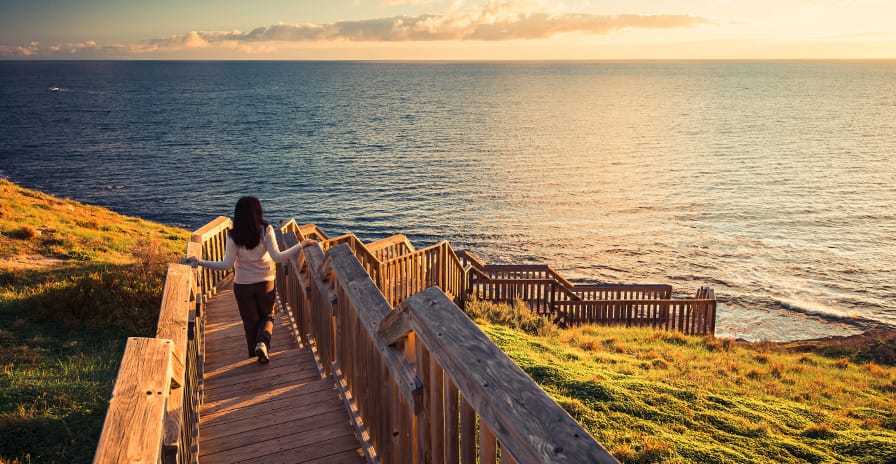 2. Immerse yourself in the arts at Adelaide Fringe
Adelaide Fringe is the biggest annual arts festival in the Southern Hemisphere, and the second largest in the world. It gives a platform to more than 6,000 artists across over 300 venues in South Australia.

It takes place from mid-February to mid-March and features over 1,300 events including performing and visuals arts in a variety of forms.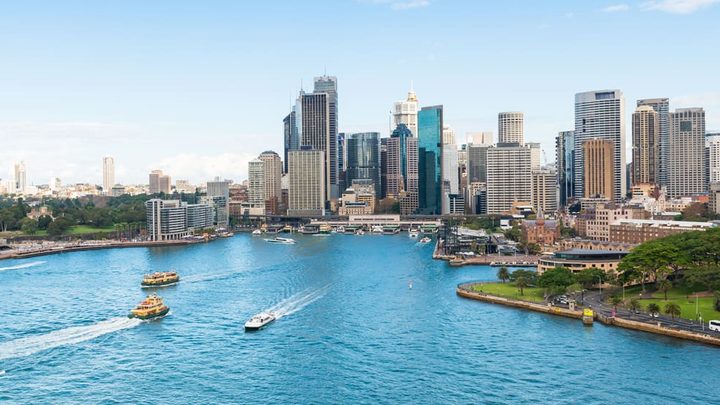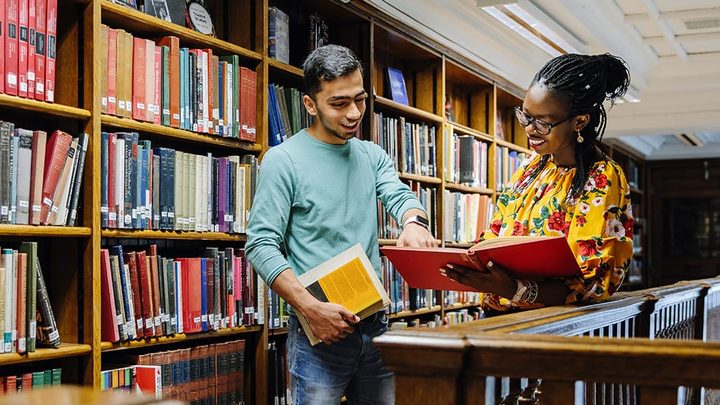 3. Take in the views at Mount Osmond
The small suburb of Mount Osmond in itself has so many attractions and experiences to enjoy, and sits on a hill overlooking Adelaide.

It contains many hiking trails that are just as picturesque as the final view from the top. It's a great place to watch the perfect sunset or sunrise with friends!
4. Go wine tasting in a beautiful setting
Adelaide is near some of Australia's best wine regions, so naturally there are plenty of places to discover your favourite bottle! The best destinations for wine tasting include stunning vineyards, with vast views to admire as you sip on some samples.

Adelaide is even home to the country's largest tasting room, where you can try 120 of Australia's most diverse wines from over 55 regions.

You can also explore Adelaide's many trendy wine bars, showcasing the best local wine from the area.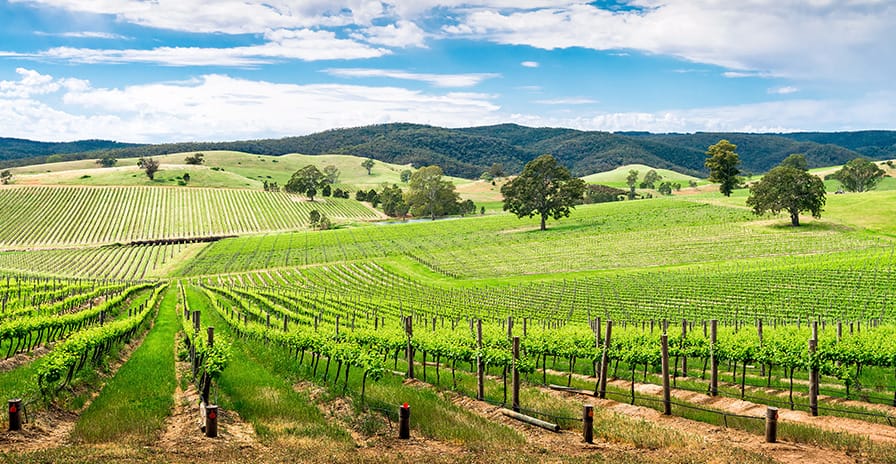 5. Stroll through Morialta Conservation Park
This national park has so much to offer, displaying a variety of natural wonders from huge waterfalls to creeks and gorges.

You can hike, go rock climbing, have a picnic or simply enjoy being surrounded by nature during your peaceful break from the city. You may even spot a koala or kook­abur­ra in the large gum trees!
6. Watch your favourite sport at Adelaide Oval
Experience the electric atmosphere at Adelaide Oval. This striking sports ground is one of South Australia's most impressive venues, providing the ideal destination to catch a game of cricket, Australian football, rugby and more.

You can also take a stadium tour or attend an epic concert from your favourite artist.
7. Dolphin-watch at a marine park
Adelaide Dolphin Sanctuary is home to around 30 resident bottlenose dolphins, with another 400 dolphins that visit periodically throughout the year.

There is a 10,000 year-old man­grove for­est inside the Sanctuary, and it is also a popular site for birdwatching. Other wildlife like stingrays and sea lions can also be spotted in the Sanctuary.

Kayaking, paddle boarding, fishing and boating are among the other activities you can do if you're looking for an even more exciting day out.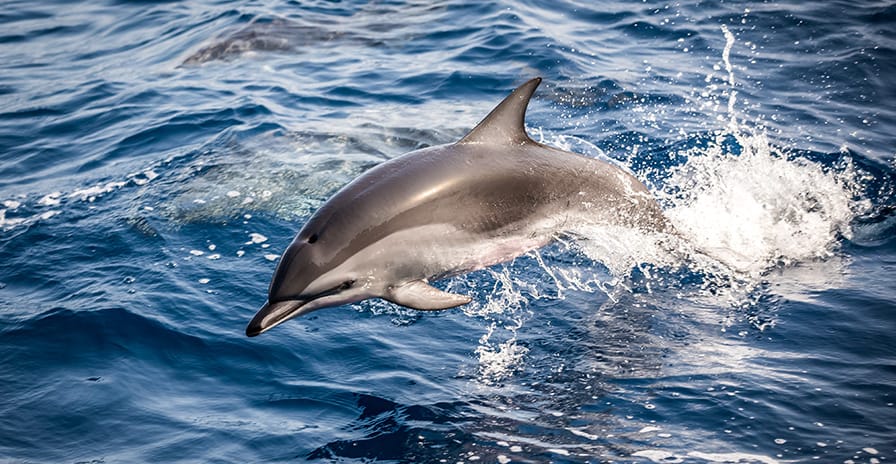 8. Visit one of the oldest markets in Australia
Adelaide Central Market is one of the oldest markets in Australia. It brings together over 70 traders under one roof, covering a variety of cuisines and produce.

Take a trip to feast on sushi, pasta and paella, or pick up some cheese and spices to take home.
9. Explore the botanic gardens
The Botanic Gardens of South Australia include 3 mesmerising locations.

Firstly, Adelaide Botanic Garden is full of diverse plants from across Australia and the world. Its Bicentennial Conservatory is the largest single span glasshouse in the Southern Hemisphere, housing a unique rainforest experience.

Next there's Mouth Lofty Botanic Garden, containing multiple trails for a scenic stroll through its colourful plant-filled landscapes.

Lastly, Wittunga Botanic Garden boasts an extensive collection of plants and unique wildlife including butterfly and bird gardens.
10. Have a cultural day out at the Art Gallery of South Australia
The Art Gallery of South Australia houses one of the country's best art collections with over 35,000 pieces.

It also hosts interesting exhibitions throughout the year that are free to visit. Some even involve immersive installations and feature work from world famous artists.
11. Meet the animals at Adelaide Zoo
If feeding giraffes, befriending pandas and getting close to an African Lion sounds like your dream day out, you'll love Adelaide Zoo.

You'll also get a once in a lifetime opportunity to meet a tree kangaroo, a rare species only found in Australia.
Study abroad in Australia
If you're keen to experience the Australian lifestyle and explore everything in the list plus lots more, we can get you there. With our help, you can study a preparation course at the University of Adelaide College and progress to a degree at this leading Australian university.

Contact our friendly education advisors to find out more about our partner universities in Australia and how you can apply to study in this exciting country.