A survey conducted by The Economist Intelligence Unit found that having an international study experience as part of your education can be hugely beneficial.

Commissioned by Kaplan, the Going Global report (

1.43MB) also found that most students actually have access to international experiences during their studies. Despite this, most students either decline the opportunity, or don't realise that it's available to them.

The survey polled recent graduates from both bachelor's and master's degrees, and was conducted in Australia, Brazil, China, France, Germany, Italy, Singapore, the UK and the USA.

It found that 75% of respondents had opportunities to gain international experience as part of their studies, such as learning foreign languages. This included 69% who had the opportunity to study overseas. Despite this, only 34% of students took the opportunity.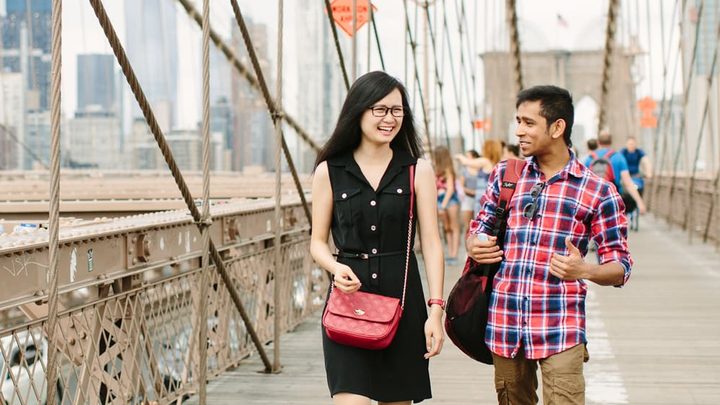 This shows that many students do not fully appreciate the benefits of international study, or only realise once their studies are complete. Educational institutions therefore may need to help students understand the full value of global study experiences early on.

The report showed that international experience, and the associated greater cultural awareness, is increasingly important to employers. This gives graduates who have had such an experience an edge in the job market.

Nearly two-thirds of respondents said that they felt their international experience had helped them to find a good job. More tangibly, the survey also showed that those with international experience were more likely to be employed within 6 months of graduating.

In an increasingly globalised environment, it should be no surprise that exposure to the wider world is more important than ever.

The modern job market ensures that graduates are up against bright, well-educated competitors from all over the world. In this context, the benefits of international study are clear.

The report stated that 3 out of 4 students expressed their belief that higher education institutions should offer a global experience as part of the study package. But with so many students turning down available opportunities, it's clear that there is still work to be done.

Companies around the world increasingly expect 'global graduates', and greatly value those with overseas experience. Students need to take advantage of the benefits of international study if they are to compete in a diverse market.

Kaplan has been at the forefront of global education for many years, and operates in countries around the world. Find out how our varied education options can benefit you, and prepare you for work and life in the modern world.