Biology is one of the major sciences, and is crucial to the understanding of all life. The subject is incredibly broad in its scope — for example, Cellular Biology breaks down the study to the molecular level, while Botany is the study of plants, and Zoology allows you to focus on both animals and the wider ecosystems in which they live.

A Biology degree can open up a fascinating world of scientific study, and address the need for graduates in important fields such as conservation and medical research.

That's why we've compiled this list of the best universities for Biology degrees in the UK and the USA.
So, what are the best degrees for Biology?
The UK and the USA are home to many prestigious universities, with a history of scientific research dating back many years. Some of our partner universities are among the UK's and USA's best universities for Biology degrees, with a reputation of excellent teaching and research
Arizona State University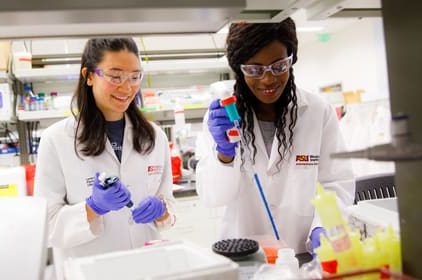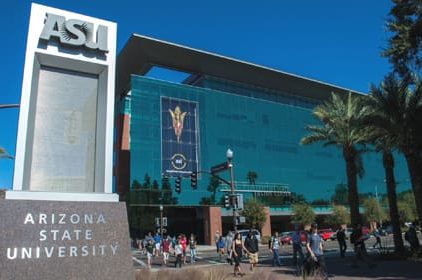 For example, Arizona State University has a global reputation in the field. It ranks in the top 160 universities in the world for Biological Sciences (Times Higher Education World University Rankings by Subject 2023)

The ASU Natural History Collections is an incredible facility comprising millions of specimens including insects, plants, reptiles, molluscs and more, to support the university's teaching and research.

Some of the Biology degrees you can study at ASU include Applied Biological Sciences, Biochemistry and Plant Biology and Conservation.
University of York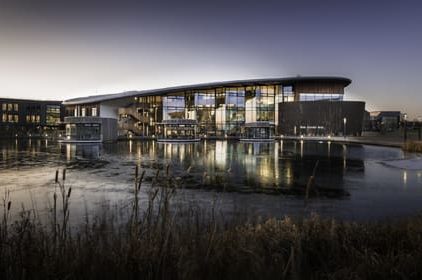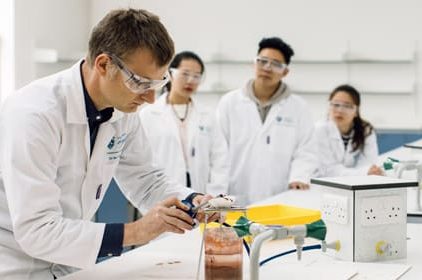 The University of York is an excellent UK university for Biology, which ranks 6th in the country in Biological Sciences (Times and Sunday Times Good University Guide 2023).

With high-quality teaching and facilities, York offers degrees such as Biotechnology and Microbiology, or Molecular Cell Biology.

York also offers Biology students the opportunity to spend a year in industry, or in Europe, during their degree. This extra practical experience will also help make you more attractive to employers!
University of Glasgow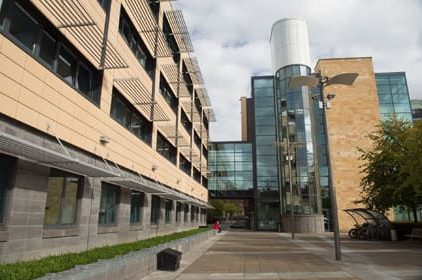 The University of Glasgow is highly regarded in the field of Biological Sciences, ranking 21st in the UK in the subject (Complete University Guide 2023).

One of Scotland's "ancient universities", Glasgow is a member of the Russell Group, and well-known for its scientific research. It is also an excellent choice if you're interested in pursuing a career in clinical practice or research — available degrees include Anatomy, Clinical Genetics, Infection Biology, and Medical Genetics and Genomics.
University of Bristol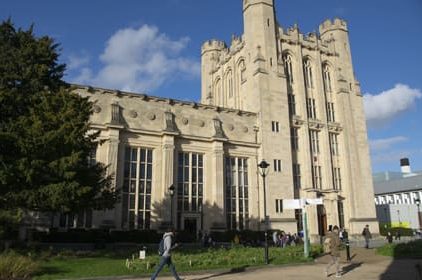 The prestigious University of Bristol enjoys an impressive ranking for Biological Sciences, and is currently 11th the in the UK for the discipline (Guardian University Guide 2023).

The University is also the UK's 3rd most-targeted university by top employers (High Fliers Research 2022), so a Bristol Biology degree is a fantastic first step towards a successful career.

The University also offers you a wide range of biology-related degrees, from Biochemistry and Biology to Cancer Biology and Immunology & Medical Microbiology. Many of these degrees also include an optional year in industry. Bristol therefore represents a fantastic choice for students looking to gain practical experience during their degree.
University of Birmingham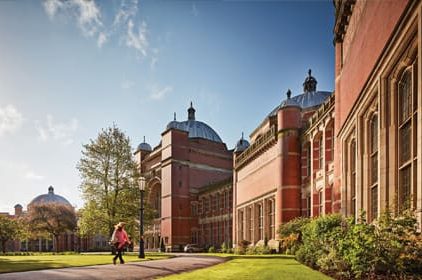 The University of Birmingham is well known for its strength in the sciences, and is also ranked 18th in the UK for Biological Sciences (Complete University Guide 2023).

A red brick university and member of the research-intensive Russell Group, it is highly regarded for its academic prowess. This means that a Biology degree from Birmingham will be highly valued by employers.

With Kaplan, you can related degrees such as Biological Sciences, Biomedical Science and Human Biology at the University of Birmingham, at both an undergraduate and postgraduate level.
Queen Mary University of London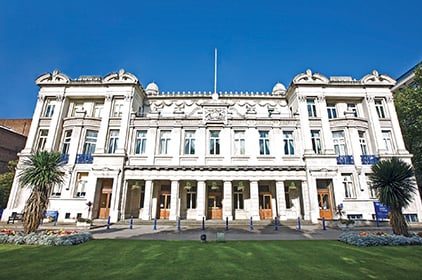 Queen Mary University of London is a highly regarded Russell Group university, which currently ranks among the top 150 universities in the world for Biological Sciences (QS World University Rankings by Subject 2023).

A Biology degree from Queen Mary University of London can prepare you well for an exciting career. Biology graduates are equipped for careers in conservation and wildlife management, or in the agricultural industry or biotechnology. Many of Queen Mary students go on to clinical and laboratory work, postgraduate research or science education. 

You even have the option to undertake overseas fieldwork or integrate a year abroad into your degree.
Pace University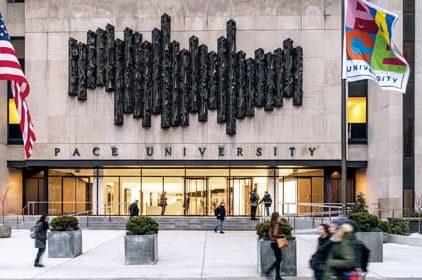 Pace University carries out extensive research in areas including cancer research, plant biology, global warming, bacterial pathology, ecological field studies, and tropical ecology.

In addition, Pace has received considerable investment in its Science facilities and labs, and student-faculty research is a benchmark of the Pace experience.

Biology graduates from Pace also generally enjoy high starting salaries of around $53,200. This is on par with those of the most selective Ivy League schools in the country!

Enrol on a degree at Pace and you can study Biochemistry, Biological Psychology, or Biology.
How to enter a UK or US university

If you want to study at one of the best universities for Biology, Kaplan can help. You can gain entry to a top UK or US university through a pathway course. It might be the first step towards a successful career, and into the scientific discoveries of the future.

Kaplan offers exceptional study options for international students interested in Biology. Find Biology degrees in the UK or Biology degrees in the USA using our degree finder.