My name is Sarah, and I'm from Senegal. In 2022, I came to the UK to study a degree preparation course at the University of Essex International College so that I could progress to a master's degree in Environmental Futures with Climate Change at the University of Essex.

I really enjoyed my degree preparation course and I want to tell you all the reasons why I love the University of Essex International College (UEIC).
Incredible support services
I arrived in the UK for my Pre-Master's course at the College in October. When the plane landed, I had culture shock. I didn't think that the difference between Senegal and the UK would be so huge! I also realised that I was no longer a student in my home country, so the study experience was going to be different — but I was ready to immerse myself in it!

During my first week at the College, the Student Services team really helped me settle in. For example, a member of staff helped me identify the best routes to get to the University by bus and explained how the city operates. I then decided to visit Colchester city centre by bus, and to my surprise, it was easy to get there!
The Student Services team also took care of all my paperwork and if I had any problems, they were happy to help.

There's a huge amount of support available for international students at the College. This includes having access to academic and personal counselling, and visa and immigration advice. Essex students can also seek support with job placements and mental health issues. Everyone takes care of each other and is happy to help whenever you need it.
Fun, international community
I also had the opportunity to make a lot of friends who were international students. This is because the College organised a variety of activities and events for us during Welcome Week. For example, we were invited to a pizza party, bake sale and a trip to the zoo. This was a great way for us to meet each other and have fun!

The main thing that drew me to the University of Essex International College was its diversity. Students and staff at the College are from different backgrounds, religions and walks of life.

I have been able to learn about various cultures, languages, food and experiences. For example, the College has been celebrating the holy month of Ramadan — a time when Muslims from around the world come together and fast from sunrise to sunset. This has been eye-opening, and I have appreciated every bit of it.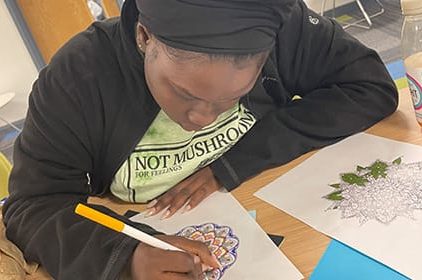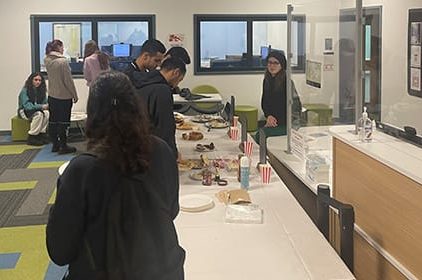 Beautiful location
The College is located on campus at the University of Essex. Essex is a county in the south-east of England that is known for its stunning countryside, coastal towns, and historic landmarks. It's different from where I'm from but I love it!

My number one tip about living in Essex would be to explore the county's natural beauty and take advantage of the many outdoor activities available, such as hiking, cycling, and water sports.
Great facilities
Another thing that drew me to the College was the range of facilities. For example, there are plenty of social areas like the student lounge and cafeteria where students can hang out, socialise and unwind. There are also computer labs and the main library that you can access when you need to study. It's very convenient and helpful.
Become a University of Essex International College student
Earning a degree abroad in the UK is a rewarding experience, giving you many opportunities to learn, grow and prosper. To learn more about studying at the University of Essex International College, get in touch with a Kaplan Education Advisor who will be happy to help.