Are you ready to step into the next big chapter of your life? Entering university is one thing, but knowing what you want to study is quite another! It's okay to be clueless, just take your time and think it through! In the meantime, why don't I share with you some reasons why I decided to study English language and linguistics at the University of York?
Dreams only work when you take action!
I'm sure everybody has their favourite teacher. When you think about them, do you remember the wisdom and motivation they brought you? Or do you remember the joy they filled the classroom with? Well, my dream has always been about teaching!

Back at home, my favourite teachers were all English teachers. Early on in school, I already knew I would one day become one! So, to be practical, I asked every English teacher I knew about what they studied in university. Most of them did English language and linguistics, which influenced my decision!
To master my craft
Learning a language is empowering, being good at one is even more so! Coming from a place where English is not the first language, it has always been fun to learn and improve on it!
"If you know the field you're interested or talented in, then stick with it and strive for greatness!"
Share this quote
If you're interested in everything-English like me, then my advice is to take any opportunities you have to get better at it! Studying English language and linguistics here at the University of York is the perfect way for me to get to know the language fully, and be more confident with it.

So, if you know the field you're interested or talented in, then stick with it and strive for greatness!
It's just so fascinating!
Have you ever thought about the secret behind languages? How we pronounce, how we form sentences and how we change the way we speak? To study linguistics is to dissect the core of our communication tool, make sense of it and understand it thoroughly!

You get to study cool topics like how children acquire language and the pragmatics behind people's speech — just very cool if you ask me.
Linguistics vs Literature?
If you are also interested in having an English degree, then surely you would have considered taking English literature.

For quite a long time, I was trying to decide between English literature and English language and Linguistics. After a lot of consideration, I came to a conclusion: the two courses are polar opposites!

Linguistics is all about science and research, while literature focuses on the art, classics and the ideas. Although I love reading, I realised that it might not suit me best to turn reading into academics. However, literature is perfect for people who can manage reading as both a hobby and work! So there you go, just some food for thought if you're trying to figure out which path to go down.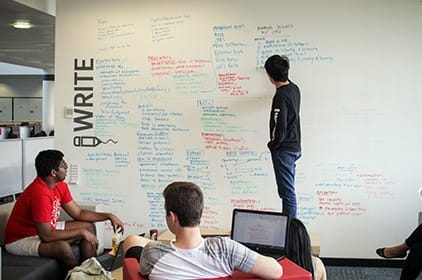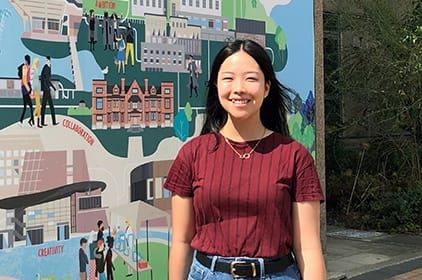 Amazing teaching quality
Of course, one of the very important factors of choosing a degree is its teaching quality! When you're browsing university webpages, look for courses you're interested in and find out all about their resources and staff! For me, English at the University of York provides excellent opportunities. The rankings, the staff and the department… it's just a no-brainer!
Remember, it's okay to be clueless!
Last but not least, I must remind you that being clueless at this stage is absolutely fine. As long as you start considering and figuring out where your interest lies, you'll get there eventually and make the big decision! So, ask for advice and gather more information for now, and get ready for university!

Why not speak to the staff at Kaplan who can help you explore your study options based on your interests and qualifications? It's a great place to start if you want to study abroad and need a helping hand.