Business and Finance degrees can open many doors when you enter the world of work. These broad subject areas offer a number of transferable skills that can help you become an asset within any organisation.

The University of Essex is an ideal place to study Business in the UK. Not only do students have access to world-class teaching and research, but its boundary-pushing, forward-thinking approach to the subject makes the Essex Business School a hub of innovation. This, in turn, makes it a great place to expand your knowledge and gain real-world experience in the business sector.

Read on to learn more about why the University of Essex is a top choice for international students who are interested in studying Business and Finance degrees.
Why choose the University of Essex for Business and Finance degrees?
1. Excellent rankings
The University of Essex is ranked in the top 40 universities in the UK (Complete University Guide 2023), and places 6th in the UK for teaching effectiveness (Guardian University Guide 2023). More specifically, it ranks 30th in the UK for research intensity for its Business and Management Studies degree (Complete University Guide 2023).  
2. State-of-the-art facilities
The Essex Business School has locations at both the Colchester and Southend Campuses.

As well as being based in an attractive, modern building, the Essex Business School on the Colchester Campus is also the UK's first zero-carbon business school. The building also houses an abundance of plants that regulate the air quality. This is all part of the University's initiative to champion ethical and sustainable business practices.

Other features include a winter garden which acts as a positive space to promote mental wellbeing, and the Bloomberg Trading Floor where students can access financial data in almost real time to help them build company profiles and learn how to make trades.
The Colchester Campus is also home to the Innovation Centre, which aims to produce a student body of ambitious entrepreneurs who want to challenge conventional business practices to make a positive impact on society.

This is demonstrated by the University's Marketing degrees, which focus on analysing new trends and are informed by emerging technologies and world views. Students confront marketing issues from the real world and are encouraged to be creative and analytical in their approach.

The Southend Campus also embodies entrepreneurship and innovation, and the Business School takes up the whole fourth floor of the campus' Gateway Building, with access to a library and study pods which are both open 24/7.

It's no wonder that the University of Essex is ranked 3rd in the UK for investment in student services and facilities (Times and Sunday Times Good University Guide 2022)!
3. Professional accreditation
One of the main career advantages that the University of Essex offers is its professionally accredited degrees. Accredited degrees are approved by professional bodies, meaning they are up to date, and will teach you skills that meet the needs of the industry. Your degree studies may also count towards an additional professional qualification or registration with a professional body.

For example, the University's BSc Accounting and Finance degree includes lessons on real-world skills like preparing accounts and providing financial advice. Graduates of this degree are even exempt from having to take certain professional exams!

This could fast-track your transition into the working world so you can progress in your career much sooner. You will also benefit from the University's many connections with leading professional bodies.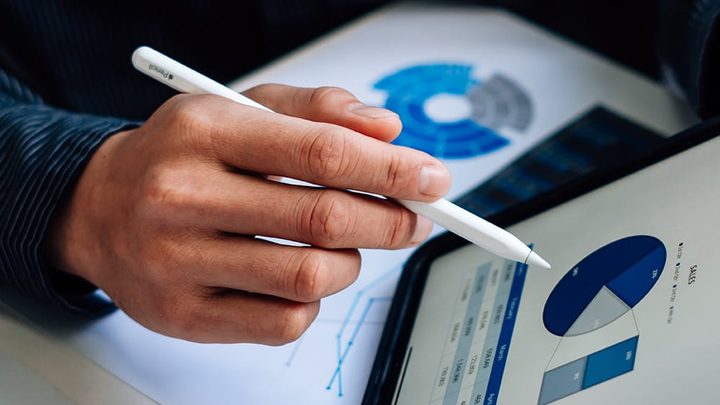 4. Gain real-world experience and knowledge
Every degree at the Essex Business School has the option of including a work placement. This gives you a valuable opportunity to apply your knowledge directly to the world of business. You'll be able to develop important transferable skills, such as critical thinking, problem solving and lessons in leadership.

An example of this is the University's Business Management degree. The degree can involve a placement year, so you are able to explore topical affairs surrounding the business sector and get a direct insight into how companies thrive within the global economy. Doing a work placement as part of this degree makes it perfect for discovering the business world and learning from real-life experiences and cases.
5. Exceptional student support
One way that the University of Essex sets itself apart from the rest is the support and guidance it provides for its students. This culture of care is evident in many aspects of academic life at the University, from workshops set up by the Student Development team and research and study skills modules, to career mentors and weekly training sessions in Maths, Microsoft Excel and Bloomberg skills.

Entrepreneurial students will also receive support from the Essex Startups team, which hosts a number of workshops, bootcamps and funding competitions.

This is particularly useful for students studying degrees such as International Business and Entrepreneurship. On this degree, students are provided with the expertise and knowledge to launch their own business through a combination of entrepreneurial theory, group work, simulation games and interactive projects.

The University also hosts regular guest speakers from a range of sectors and an annual undergraduate conference. This aims to showcase and open a discussion surrounding factors impacting the global economy today, from robots to crypto-currencies.
6. Equality and inclusion
The University of Essex prides itself on its ethos of equality and inclusion, which it incorporates into every part of the university experience. The Essex Business School holds an Athena SWAN bronze award, representing its efforts in driving structural and cultural progression towards a gender-equal working environment.

This has resulted in plans to establish a new Centre for Research on Gender and Work, in hopes to collaborate on economic issues with businesses and community groups, and encourage students to become gender-aware future business leaders.
Shape your future with a Business and Finance degree at the University of Essex
If you're interested in studying one of the many Business and Finance degrees available at the University of Essex, Kaplan can help. We offer pathway courses that allow you to raise your English language level and improve your subject knowledge, so you meet the entry requirements for a UK degree.

Click the link below to find out more about what you can study at the University of Essex, or contact us for more information.