Founded in London in 1973 by 3 University of Cambridge graduates, Mander Portman Woodward (MPW) is a group of private colleges based in the UK. Their mission is to "help students develop their confidence, knowledge and skills, and turn their academic aspirations into a reality."

MPW's 3 colleges are located in London, Cambridge and Birmingham, and their attractive, modern facilities create the ideal learning environment. The curriculum is varied and flexible, and classes are small, so you receive lots of individual attention.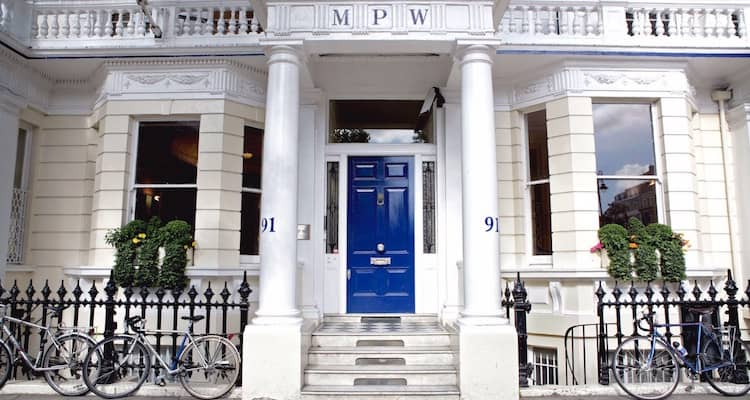 What can I study with MPW?
If you're interested in preparing for a UK university degree, then you have several choices with MPW, depending on what level of education you have, and what your goals are:
GCSEs
These are internationally respected UK secondary school qualifications. And, if you're over 16, it could be the first step on your journey to a UK university.
A levels
These are a prestigious post-secondary school qualification, and a key element for UK students applying to university. With A level qualifications, you can apply to UK universities too.
Art Portfolio Programme
Focus on building your creative portfolio alongside studying two A level courses. This one-year programme is ideal for students who'd like to study Art, Design, Fashion or Photography at foundation level at university in the UK.

It is taught at MPW's London campus, ideal for visiting the city's many art galleries and museums to help inspire you.
University the Arts London Foundation Diploma in Art and Design
This is a highly respected one-year programme which allows you to explore a wide range of different Art and Design disciplines before starting a degree. Taught at MPW's London study centre, the diploma is awarded by the prestigious University of the Arts London and can be used to gain entry to a variety of well-known arts colleges and universities.
MPW University Foundation
Available over either two or three terms, this programme will help you build your academic and English language skills, and learn to live independently, so you'll be fully prepared to progress to university. It is studied at MPW's London campus.
NCUK Foundation Year in Birmingham
This offers guaranteed progression to an undergraduate degree at a Northern Consortium of UK Universities (NCUK) university, when you pass.
Pre-Programme
Whether you're planning on studying GCSEs, A levels or a university foundation programme, the Pre-Programme will help you prepare by building your English language and academic skills, as well as teaching you more about living and studying in the UK. You can choose a one, two or three-term course, depending on your needs.

The Pre-Programme is available at MPW's London, Birmingham and Cambridge study centres.
Pre-Sessional English Programme
This five-week programme helps you to improve your English language skills ahead of the start of the academic year. When you pass the programme, you're guaranteed progression to your chosen MPW course.

You can study the Pre-Sessional Programme at MPW London, Birmingham or Cambridge.
Kaplan also partners with these NCUK universities:
International student success
MPW teaches 1,100 students each year, and a third of them are from overseas. It's therefore a great place to meet people from around the world and learn about different cultures.

Gabriel from Indonesia studied A levels with MPW, and progressed to study Politics, Philosophy and Economics at Manchester University. He says:
"My Personal Tutor was very supportive, and he guided me when I had questions about the different degrees I had in mind. He provided me with resources and books to read about the different subjects, which helped me make my final decision for my university degree."
Share this quote
Overseas students like Gabriel enjoy fantastic results with MPW. With excellent one-to-one support from tutors, it's no surprise that many international students progress to prestigious Russell Group universities.

What's more, MPW's colleges have been awarded the highest grade by independent and UK government inspectors (ISI and Ofsted), so you can be sure that you'll receive a great education!
Career and support
MPW offers outstanding support to its students. Every student is assigned a Personal Tutor who supervises your academic progress, university applications and general welfare.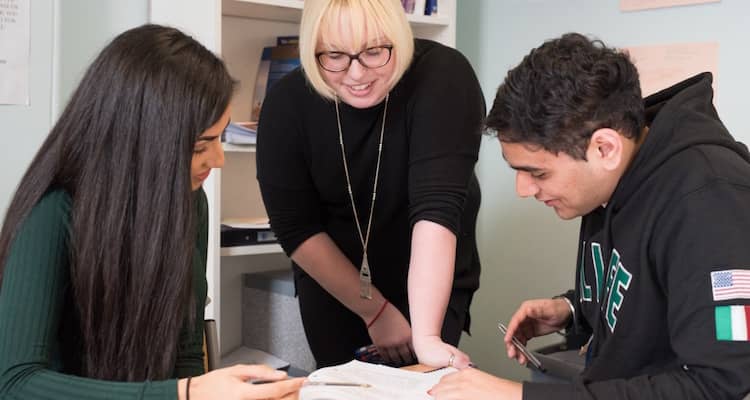 Academic
Your progress is monitored through one-to-one discussions and meetings to talk about test results, progress in class, homework and reports. The British education system might be new to you, so your Personal Tutor will also guide you through the university application process, helping you to stand out.
General welfare
Moving to a new country is a big step, and a life-changing experience. That's why your Personal Tutor is there for you to talk to if you feel homesick, or need advice about a personal problem.

MPW also stays in contact with your parents throughout the year, and there is also an online parent portal, which allows them to stay up-to-date with academic your progress.

By providing great care and support for you and your parents, MPW aims to help you fulfil your potential and achieve your goals.