My name is Wallace and I'm from Uganda.

In 2013 I went to the UK to study abroad, and now I work as an architect back in Uganda.

I grew up travelling around Africa with my dad, who was a diplomat in the 1990s. The nature of his job meant that I lived in 4 different countries in east Africa, exploring different cultures and ways of life, and discovering architecture outside Uganda.

In my hometown, Kampala, I felt there was inadequate investment in the construction sector. I was always disappointed to see the same types of 'worn-out' buildings all over the place, with very little advancement in construction skills.

However, it was a different story across the border in Nairobi, Kenya. My dad always had a dream of venturing into real estate, so he would take me to visit construction sites and building developments in other countries. By doing this, he hoped to inspire me to embrace forward-thinking architectural design.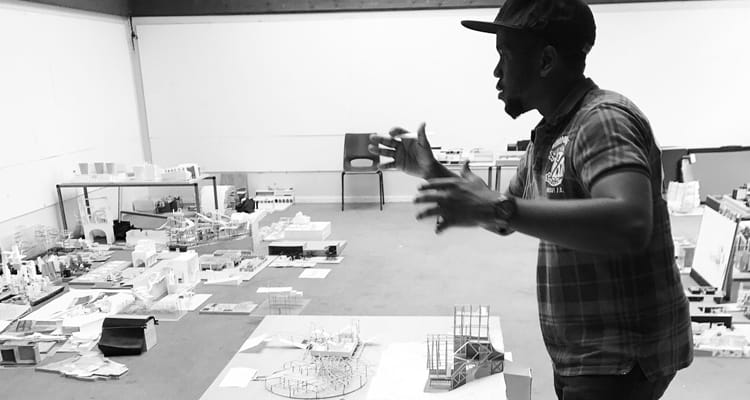 As of 2021, there are only 200 registered architects in Uganda (there were less than 100 when I went to the UK to study) in a country of roughly 45 million people. This is really sad because there are only a handful of architects exploring different ways of design.

Most architects have not been exposed to other design philosophies, so you'll find them designing the same way without any modern advancements.

This is why I decided to pursue my education abroad. Not just for the advanced design techniques, but for the exposure to various types of projects at different scales and stages. Architects in the UK have projects all over the world, so I thought it would be best to gain experience in Britain.

I chose to study a pathway course at the University of Brighton International College (UBIC) so that I could prepare for a bachelor's degree in Architecture at the University of Brighton.
When I arrived, the UK felt so different from what I'd seen on the TV and internet. For some reason, I'd expected to find the towns split in half: one side with the old (Victorian and Georgian) and the other with modern architecture.

I found it fascinating how the different styles were married in harmony.

The car ride from Heathrow Airport to my hotel in central London was an eye-opener for me — I felt like I had landed in the right place to start my architecture career.
When I first started my Kaplan pathway course I was struck by the diversity in the UK. I was actually surprised at just how much representation there was at the College.

During my year at UBIC, I lived with people from Egypt, Nigeria, Tunisia, Italy, South Africa, Portugal, Saudi Arabia, Qatar, China and Kenya.

I have family in south London and when I would visit them it would feel like home. All the food shops, the barbers and businesses in the area were run by people who looked like me. I was glad to find that there were many shops selling Ugandan food too.

As for my pathway course, the Foundation Certificate for Art, Design and Media at UBIC involved many educational trips, presentations, model-making, robotics, and all of this was very useful preparation for my Architecture bachelor's degree.
The skills I gained with Kaplan put me a step ahead of the rest that hadn't studied a pathway course, so the first few months of my degree were really easy for me. I learnt how to organise my time efficiently thanks to the tutors at UBIC who always pushed for proper planning and time-management.

My interpersonal skills improved a lot at the College too. My pathway course exposed me to people from very diverse backgrounds and this helped me to better interact with people in every part of my life.

It wasn't all easy, however. There were challenges along the way.

At first, Art and Design felt very abstract and alien to me; there was a lot of storytelling and poetry. I felt lost and out of place because I'd expected it to be more engineering-heavy, like it is in Uganda.

This was new to me but I learnt a lot, and I hoped to take this knowledge back home and change the way we think of design and architecture.

On a personal level, I found my first few months challenging because I hadn't lived in the UK before, and I had no experience of living on my own. I had a lot to learn, but I got there in the end and discovered I could be independent.
Studying with Kaplan exposed me to new ways of thinking, new ways of making, new ways of approaching the future. Kaplan helped me build confidence in myself and this led me to many great career opportunities in the architecture industry.

Through my pathway course I formed strong professional relationships with people from around the world. If I hadn't studied this pathway course, I would never have met these great people.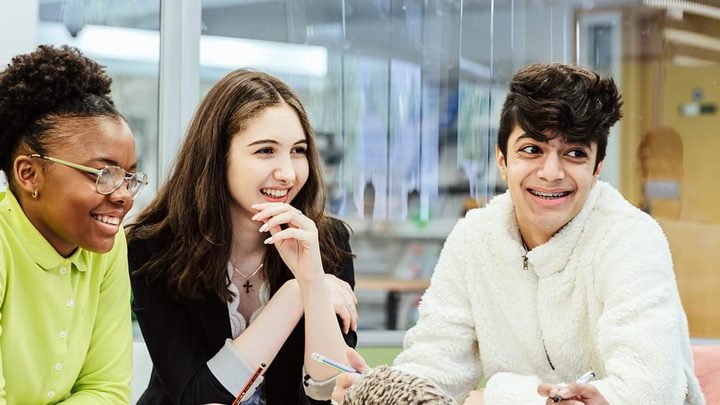 I currently work with an architecture firm in Uganda doing large-scale commercial projects as well as bespoke community projects.

I hope to be the change that the architecture industry here needs to see. I feel that my generation has the passion and zeal to overhaul everything and make a difference.

I'd like to be a pioneer of parametric architecture in Uganda; it's a field of design that is still unprecedented here. My goal is to reach a high level of design so that the government recognises the talent in Uganda and gives its projects to local architects and contractors.

I want to inspire the next generation of Ugandan architects by designing for humanity. Many architects of my era often disregard the human aspect when designing — I feel that architects should consider people first and foremost.

While I learnt so much during my studies, I think that nothing beats the knowledge and experience you get from venturing out of your comfort zone into the unknown.
"Nothing beats the knowledge and experience you get from venturing out of your comfort zone into the unknown"
Share this quote
I always thought of the UK as a place rich with so much life: from sports and history to culture and the arts, there is a lot to explore.

I wanted to travel and live in a location that encompasses all these facets of life and experience it first-hand. That's why I decided to travel abroad for my studies, and I'm glad I made that choice.

I have so much advice I'd like to give to people considering studying abroad, but I think the most important thing is to expect the unexpected and be open to meeting new people. And always be a good listener — it goes a long way.