England — the largest of the 4 countries that make up the UK — is an incredibly popular study destination. There is a wide range of universities in England offering respected degrees that will help you start a successful career. That's why Kaplan has partnered with some fantastic universities to offer you a range of education options in England.
The history of universities in England
Believe it or not, England has actually had universities for well over 900 years. In medieval England, university teaching first took place in Oxford, becoming more popular after Henry II banned English students from attending the University of Paris.

In 1209, a dispute at Oxford resulted in 2 scholars being executed, and numerous others leaving to set up a rival university in Cambridge. Thankfully, higher education is a lot less dangerous in the 21st century!

In the next few hundred years, highly successful institutions began springing up across Europe, including in Scotland, such as the University of Glasgow. But, thanks to the power and influence of Oxford and Cambridge, no new universities were allowed to form in England for 600 years!

It wasn't until the Industrial Revolution in the 1800s that new English universities came into being. With new industries and technologies came the need for new skills and a better workforce. This led to the creation of a number of 'red brick' universities, including the University of Liverpool and the University of Birmingham.

These universities, founded in the Victorian era, are now considered to be some of the best universities in England, and even in the world.

But the higher education landscape is constantly changing. Newer institutions, such as Nottingham Trent and Bournemouth University only received university status in the 1990s, but are already making a lasting impression on English university education.
Life at university in England
Kaplan has a number of fantastic partner universities in England, from Bournemouth on the south coast, to York in the north.

For a relatively small country, there is an enormous amount of diversity in England. Different parts of the country have their own unique cultures and even accents, and where you study will bring a unique local flavour to your university experience.

Wherever you study in England, you can be assured you'll have a friendly welcome. English people are tolerant and open-minded, and many are used to seeing and meeting people from other countries.

England's major cities, including London, Birmingham, Bristol and Liverpool, are extremely multicultural, with residents whose families have come to the country from all over the world. This means that in most places in England, you'll still be able to find food from all kinds of cultures: from Indian curries to Brazilian barbecues.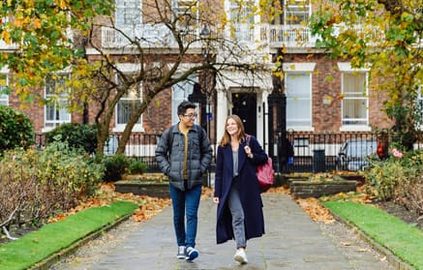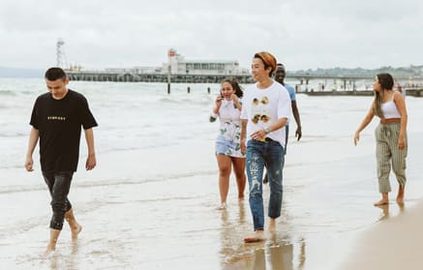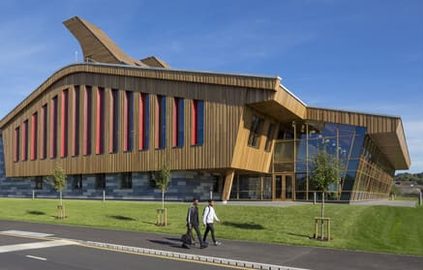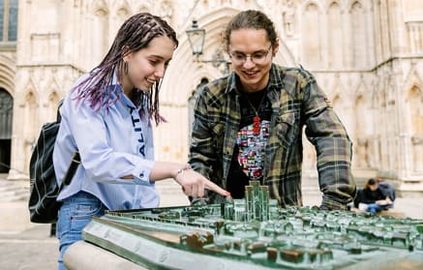 You'll also have a wonderful landscape to explore when you're not studying. From impressive castles and cathedrals to stunning waterways, there are interesting places to visit up and down the country. These include seaside towns with fresh fish and chips, picturesque countryside villages, and exciting festivals and events all year long.

As a student, you'll be able to have an incredible time in England, and its rich academic traditions and history makes it a superb place to get an education. Read all about student life in England and the UK, or click on the links below to see where you could study and where.
Study at a university in England with Kaplan