Science, particularly technology, has played an increasingly noticeable role in our lives in recent years, shaping how we live, communicate, and tackle world issues such as climate change and life-threatening diseases.

There are many different science-based degrees that cover a broad range of topics and, in the UK, one of the best places to begin a career path within the world of science is the University of Nottingham.
A wide range of Science degrees
The Science degrees on offer at the University of Nottingham fall into 7 areas:
Biosciences
Chemistry
Computer Science
Mathematical Sciences
Pharmacy
Physics and Astronomy
Psychology
The University caters to a wide range of scientific interests, and is able to accommodate many different students with all kinds of passions. Its Faculty of Science is one of the biggest and best in the UK, with a School dedicated to each of these 7 scientific disciplines.  

Nottingham is therefore an excellent place to study science and ranks highly across the board when it comes to its Science-based degrees.

For example, the University is ranked 17th in the UK for Computer Science (Times and Sunday Times Good University Guide 2023), 23rd in the UK for Chemistry (Times and Sunday Times Good University Guide 2023) and is 8th in the world for Pharmacy and Pharmacology (QS World University Rankings by Subject 2023).  
17th in the UK for Computer Science
Times and Sunday Times Good University Guide 2023
23rd in the UK for Chemistry
Times and Sunday Times Good University Guide 2023
8th in the world for Pharmacy and Pharmacology
QS World University Rankings by Subject 2023
Top 20 university in the UK and top 115 worldwide
QS World University Rankings 2023
World-class research
The Faculty of Science at the University of Nottingham has been responsible for incredible, internationally recognised research. Staff and students within the department are encouraged to produce adventurous, boundary-pushing research projects, in line with the Faculty's ethos of innovation and opportunity.

Each of the 7 Schools within the department have their own research projects covering a variety of themes. The Faculty also prides itself on its interdisciplinary research, which combines different areas of science to create a diverse collection of findings. Your teaching will be influenced by this cutting-edge research, so you know you'll be focusing on the most up-to-date and relevant topics in the world of science.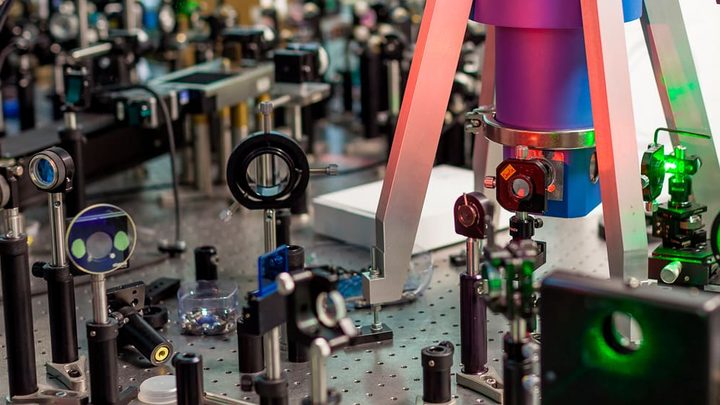 Particularly interesting research areas include cyber security and visual neuroscience, as well as the science behind food allergies and the improvement of healthcare technologies.

There are also several impressive research centres across the campus that you will be able to utilise. These include the Centre of Biomolecular Science, Centre for Sustainable Chemistry and the Hounsfield Facility for research into 3D X-ray imaging.
Outstanding teaching and facilities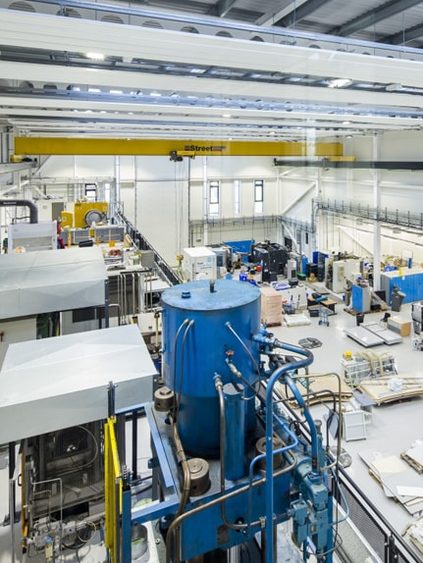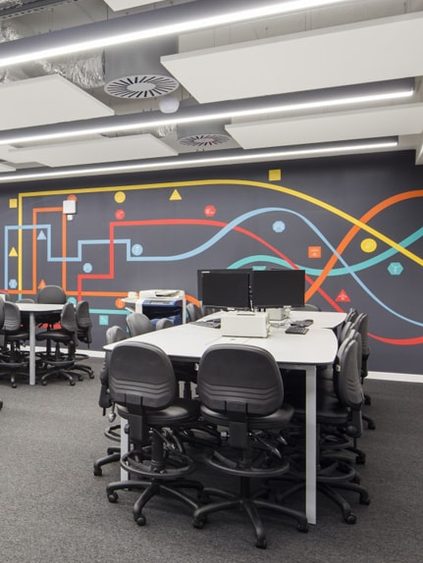 Another reason to study science at the University of Nottingham is its outstanding teaching. The staff at Nottingham's Faculty of Science consist of award-winners and professionals in their fields. Staff have access to an extensive range of resources on successful teaching methods and interpersonal skills, so you can get the most out of your studies and succeed.
 
Employability skills are also embedded into the curriculum to ensure you are as prepared for the working world as possible. You can gain these valuable skills through internship and work experience opportunities. For example, some Nottingham students have even have the chance to work with Glaxo Smith Kline scientists on real-world drug trials to help the fight against malaria.
 
You can also benefit from state-of-the-art teaching laboratories and equipment, including 3D imaging equipment and crop growth facilities, to elevate your practical studies. 

All of this contributes to the University of Nottingham being named the 2nd most-targeted UK university by graduate employers (High Fliers Research 2023)!
Study a pathway course
If you would like to study science at the University of Nottingham but don't yet have the grades required, we can help you gain entry with one of our pathway courses.

These courses are designed to help international students improve their English language level, develop their academic skills, and enhance their subject knowledge in preparation for their degree studies.

You can gain access to any of the Schools within the University's prestigious Faculty of Science by taking our Science and Engineering Foundation Certificate. During the course, you'll explore a range of Science- and Engineering-based modules that will introduce you to the topics and approaches you'll find on your degree.

You also have the option to take a Pre-Master's course if you wish to pursue a master's degree at Nottingham, but feel you need more preparation. Our Science and Engineering Pre-Master's course will develop your research and experimental design skills, before you continue on to your chosen master's degree.

You will study your pathway course at the University of Nottingham International College, situated right by Nottingham University Park campus. This means you'll get to experience life as a University of Nottingham student before you've even started your degree, and get a chance to explore this exciting UK city that will be your home during your studies.
Guaranteed entry
Both the Foundation Certificate and Pre-Master's offer guaranteed entry to the University of Nottingham when you pass at the required level, with good attendance. In 2020, 95% of Kaplan students who passed the course received an unconditional offer from the University!
Shape your future at the University of Nottingham
If you're an international student looking for a new academic challenge paired with an exciting adventure in an inspiring part of the world, we'd love to help get you on the right track. Why not get in touch and find out more about the University of Nottingham, and how a pathway course can be the first step on the journey to changing your future?