Hi, everyone! My name is Oday, and I'm from Palestine.

I'm studying a Computer Science degree at the University of Birmingham, and I want to share my top five tips for living in Birmingham as an international student.

Birmingham is the UK's second largest city, and is considered to be the social and cultural centre of the Midlands. With its many canals, diverse restaurants, popular high streets, and other attractions, there are many ways students can make the most of living in Birmingham.
1. Get familiar with public transport
Birmingham has a well-structured transport system that includes buses, trains, and trams, making it easy to explore the city!

The University of Birmingham Edgbaston campus has great local and national transport links. You can choose to get to campus by walking, cycling and using public transport. The University also has its own train station which is super convenient for students!

Transport apps like National Rail and Network West Midlands can also help you plan your journeys efficiently. Familiarising yourself with the public transport system and having access to relevant apps will mean you can save time and money while travelling in and around the city.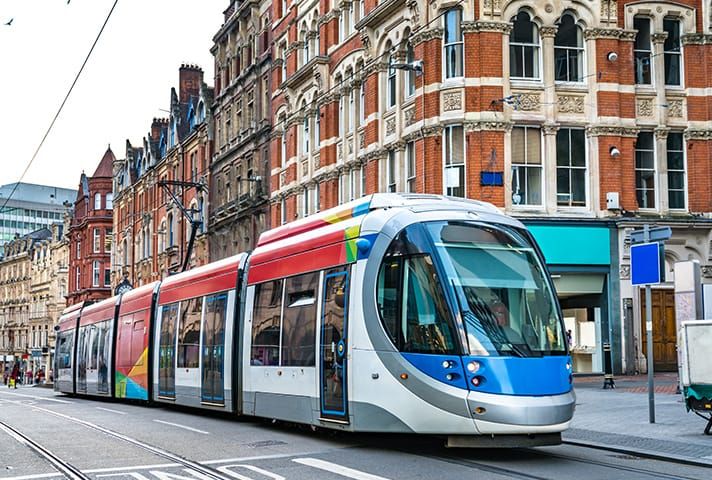 2. Embrace the local culture
Birmingham is a diverse and multicultural city, giving you the opportunity to meet people from different countries, backgrounds, and ethnicities. To meet people, you can attend university events, join clubs and societies, and interact with people outside of university.

Embrace everything that Birmingham has to offer including the culture. To help you feel at home in your new environment, establish a network of close friends and put yourself out there!
3. Manage your finances wisely
Living abroad can be expensive, so it's important to create a budget and stick to it. I recommend keeping track of your expenses, prioritising essential costs, and avoiding unnecessary spending.

Make the most of student discounts in Birmingham too. For example, fast food chains including Domino's and Frankie & Benny's, and shops like Footasylum and Matalan offer student discounts.
"It's important to create a budget and stick to it"
You can also save money by bulk-buying cupboard essentials, going to the cinema during off-peak times and doing your food shop in the evenings when items are often discounted.
4. Take care of your mental and physical health
Studying abroad can be stressful, so maintain a healthy lifestyle by exercising regularly, eating well, and getting enough sleep. Don't hesitate to ask for help from the University's student support service if you're feeling overwhelmed, struggling with homesickness or dealing with other issues. Staff are always available and are happy to help!
5. Find the perfect accommodation
When you move to a new place, one of first things you should do is find a suitable place to live. Birmingham has five universities in the heart of the city — resulting in a wide range of accommodation options.

This includes university halls, private student residences, and shared apartments. To find out what accommodation is available, have a look at university student accommodation webpages.

Before you book your accommodation, research the different areas in the city that are safe, convenient, and suit your needs and budget. I recommend finding a place that's within walking distance to your classes and close to facilities like grocery stores and pharmacies. This will save you plenty of time!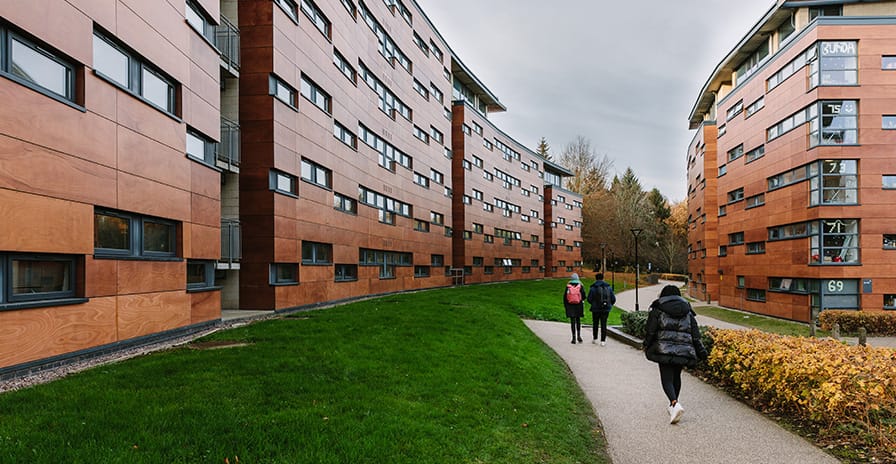 Study in Birmingham
I applied to study abroad in Birmingham through Kaplan, and I can now call Birmingham my home! To join me here, get in touch with a Kaplan Education Advisor and learn about your study abroad options.