Hi, everyone! I'm Bashaer and I'm from Saudi Arabia. I studied a degree preparation course at the University of Nottingham International College before progressing to the University of Nottingham to study Nursing.

I'm so happy that I decided to study at Nottingham, and I want to share my experience with you!
Why did I choose to study Nursing?
One of the main reasons I chose to study Nursing is because I want to progress to a career in Medicine. However, I also chose this degree because I believe that Nursing will help me grow and develop my skills in leadership, observation, and crisis and stress management.

The realisation that I will become a crucial part of the healthcare system and will help make a positive impact on society is also what motivated me to study Nursing.
My experience as a Nursing student at Nottingham
The main thing that drew me to the University of Nottingham was its high rankings. The University of Nottingham is one of the best universities for Nursing in the UK, ranking 11th in the country (Complete University Guide 2023).

Now that I'm studying here, it's easy to see why the University ranks so highly for Nursing! There's a huge amount of support available for international students at Nottingham. This includes having access to a personal tutor, and a supportive academic and management team.

Nursing students can also seek help with course information, questions or concerns from nursing associates. Everyone is lovely and they're happy to help you whenever you need.

And the facilities are great! From mental and emotional support hubs, to financial and living support networks, and a variety of sports and clubs, the University of Nottingham has it all. I'm happy I chose to study here.
Academic achievements I'm proud of
The support I received while studying abroad helped me achieve some exciting things.

For example, in 2022 I was awarded the Vice-Chancellor Medal. This award recognises the exceptional achievements of University students and staff. I was given this award for an invention I worked on — travelling earbuds. This invention prevents ear barotrauma, also known as airplane ear, that you experience during flights when the air pressure changes quickly.

I was not expecting to receive a medal, and it was nice to know that my invention was appreciated, and the hard work paid off.
2020
Kaplan Pathways Student Content Creator for the University of Nottingham
1st Place – Applied Learning competition
2021
People's Choice Award: Air Pressure Earbuds invention
2022
British Vice-Chancellor Medal: Exceptional Achievement
My inspiration
A simple quote that has inspired me recently is "Why not?". You can achieve anything you put your mind to. I have faced many struggles, but I haven't let them stop me — they have only propelled me to keep going forward, and I encourage you to do the same. There's nothing you can't do!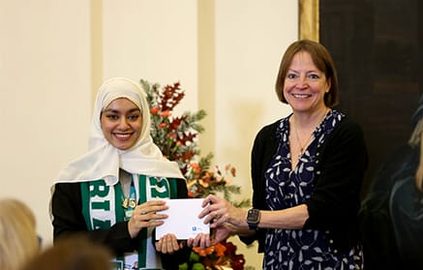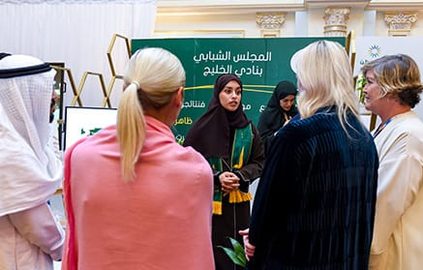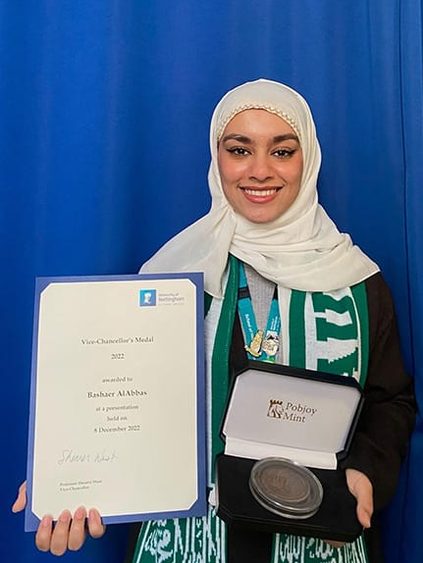 The future
In the future, I hope to be in a position where I can advocate for nurses and speak up when nurses need someone most. I'm eternally grateful for the opportunities and achievements I have been blessed with and will continue to inspire the next generation. I hope you can join me on my journey.

Studying abroad is more than an academic education. It's an opportunity for you to have fun, grow, learn and build a future you rightly deserve. It teaches you how to be independent, how to trust, and how to be comfortable in your own skin — something we all want.

And finally, my advice to international students is to be yourself because you can only change the world by being yourself.