There are so many activities and facilities for you to enjoy at Nottingham Trent International College! You'll join a large international student community, all while living in a fun, student-friendly city.
Having recently graduated from the College, I wanted to share with you some things to do during your first term there.
1. Make friends at the Global Lounge
The Global Lounge is a great place not only for meeting new people and making new friends, but also taking part in various activities. It also holds many extracurriculars, such as clubs for improving your Italian, French, or Spanish, among other languages. It also has fun board games that are collaborative, enabling you to connect with people from all over the world.
2. Apply to be a Student Representative
The Student Representative position helps to improve your problem-solving skills, as well as your confidence. It also gives you a chance to meet fellow Student Representatives and support one another.
This position is also great for your CV, as it encourages you to think critically in different situations. Since this role deals with students' concerns, it's an easy way for you to talk to your fellow classmates and the wider international student community. You'll end up finding new friends and growing your circle!
3. Join a society
Joining a society is an absolute must! It's a great way to get a taste of student life before progressing to Nottingham Trent University.
You can choose any area that sparks your interest, such as debate society, social science society, or even the Taylor Swift society! It's an ideal way to meet people who share your interests.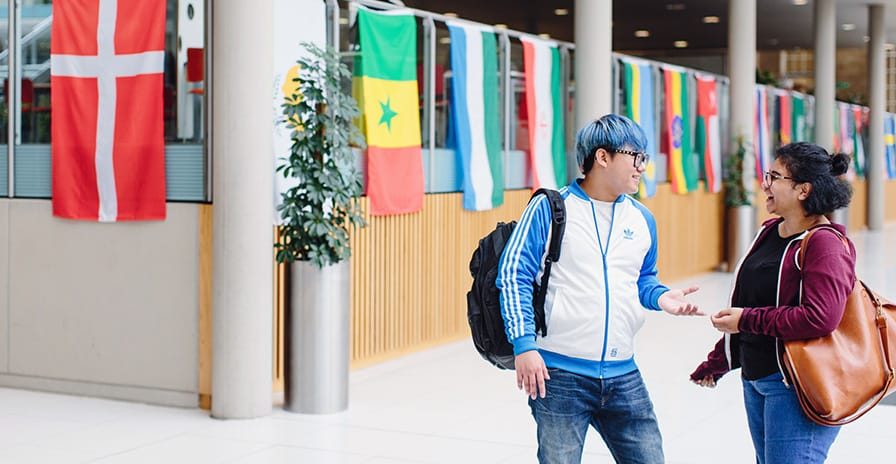 4. Go to sports events
Going to sports events, whether they're hosted by the College or Nottingham Trent, is one of the best things you can do during your first term. Not only is it very interesting, it's also interactive. You get to cheer for the team you support! Plus, if you get hungry, there are plenty of great food stalls at the venue.
Be warned, it may be rather loud, but it's an amazing experience! My secret to having a great time is to cheer or chant as loud as possible — it encourages more people to do it with you! Some of the events include ice hockey tournaments, football matches, and volleyball tournaments.
5. Go to activities organised by NTIC
During your first term, the College puts on all kinds of events to help students get to know each other. So, don't miss your chance to attend them!
For instance, in the first few days, they host a tour of Nottingham city centre, along with bowling and visiting different lunch spots. This was so helpful for me — I ended up meeting people who have since become long-term friends!
6. Go to the library for extra help
The Boots Library is the best place to ask for any kind of academic support. This could be help with any areas of your degree that you may be struggling with.

By going to the library in the first semester, you'll improve your writing and academic skills, and English language skills. Using all the facilities in the library can help you understand your course in greater depth and obtain valuable information for assignments, coursework, or exams.
Join the College community
Studying a degree preparation course at Nottingham Trent International College is a great way to prepare for your degree! You'll get to live on campus, getting a taste of university life in the process, and receive the exact academic support you need.

To learn more, speak to one of Kaplan's friendly Education Advisors, who will be happy to guide you through your options.