Asian/Pacific American Heritage Month is observed in the USA in May, and it provides a platform to celebrate the achievements of Asian Americans and Pacific Islander Americans. It is an excellent opportunity to put a spotlight on the contributions of Asian Americans across science, sports, politics and the arts.

Take a look at our list of 5 inspirational Asian Americans you should know about. If you feel inspired by their remarkable achievements, use the degree finder in each section to see how you can follow in their footsteps!
Patsy Matsu Takemoto Mink
The first in our list of inspirational Asian Americans you should know about is Patsy Matsu Takemoto Mink. Born in Hawaii in 1927, Patsy Mink was a third-generation Japanese American who went on to become a prominent attorney and politician.

Mink began her university studies at the University of Hawai'i before transferring to the University of Nebraska. Sadly, while studying there, she experienced racism and sexism.

Despite the difficulties she faced, she fought against the racial segregation in student housing. This was the start of a lifelong passion for civil rights advocacy.

After graduating, Mink applied to 12 medical schools but was rejected by all of them. This led her to change her path and she chose to study law at the University of Chicago.

When Mink approached law firms after earning her degree, they refused to hire her because of her race and her interracial marriage.
Mink moved to Hawaii where she set up her own law practice and joined the Democratic Party. In 1955, she became an attorney for the Hawaii territorial legislature; she hoped to change discriminatory customs through law.

In 1964, Mink won a seat in the US House of Representatives and became the first woman of color and the first Asian American woman elected to Congress.

One of her most notable achievements was in 1972 when she co-authored the Title IX Amendment of the Higher Education Act. This act prohibits discrimination on the basis of sex in educational institutions that receive federal funding.

After her death in 2002, Title IX was renamed the Patsy T. Mink Equal Opportunity in Education Act.
Ieoh Ming Pei
The second person in our list of Asian Americans you should know about is I.M. Pei. He was a Chinese American award-winning architect who was born in Guangzhou, China, in 1917.

In 1935, he enrolled in the University of Pennsylvania's architecture school but later transferred to Massachusetts Institute of Technology (MIT).

He was a forward-thinker and spent a lot of time researching emerging architects. While at Harvard Graduate School of Design Pei befriended Bauhaus architects who inspired him.

He worked as an architect for a real estate magnate in New York for 7 years before setting up his own design firm, I.M. Pei & Associates, in 1955.

Pei went on to design striking buildings including the John F. Kennedy Memorial Library, the Rock & Roll Hall of Fame and Museum, and the Bank of China Tower in Hong Kong.

He also designed the glass-and-steel pyramid at the Musée du Louvre in Paris, which is undoubtedly his most famous structure.
Yuji Ichioka
Next is Yuji Ichioka, a Japanese American historian and civil rights activist, who was born in San Francisco in 1936.

As a child during World War II, Ichioka and his family spent 3 years in an internment camp in Utah before being released and returning to San Francisco.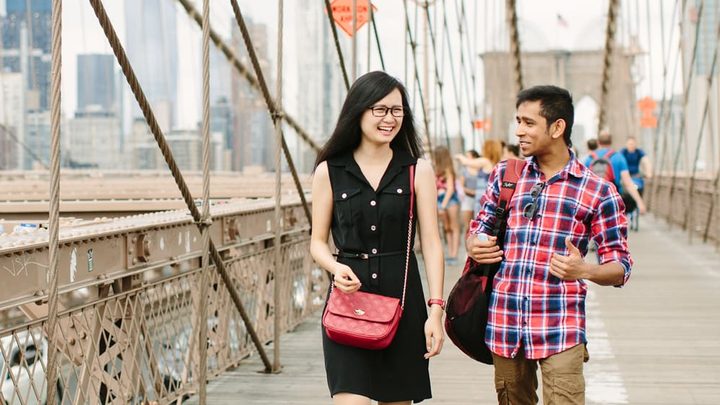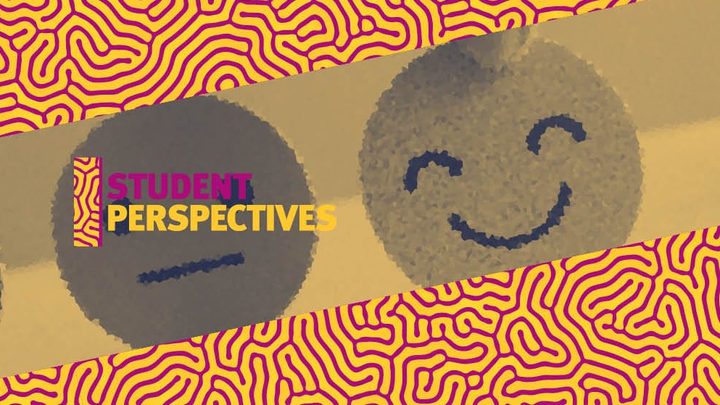 Notable for coining the term "Asian American," Ichioka was a leader in the Asian American movement, which worked towards racial justice for Asians in the USA.

Indeed, after earning degrees from UCLA and UC Berkeley, Ichioka went on to found the Asian American Political Alliance in 1968. The organization's aim was to unite all Asian Americans under one identity to push for political and social action.

In 1969, Ichioka helped to establish the first Asian American Studies course at UCLA. He then became associate director of the newly created Asian American Studies Center.
Dr. Chien-Shiung Wu
Born in Jiangsu Province, China, in 1912, Chien-Shiung Wu went on to become a leading experimental physicist, and contributed to the advancement of nuclear physics.

She moved to the USA in 1939 to pursue her PhD and would later earn nicknames including the "Chinese Marie Curie," the "First Lady of Physics," and the "Queen of Nuclear Research."

In 1944, while at Columbia University, Wu worked on the Manhattan Project, a research and development initiative during World War II that produced the first nuclear weapons.

Like many other physicists involved in the Manhattan Project, she distanced herself from it in later years because of the devastation and damage it caused.
"I have confidence in humankind. I believe we will one day live together peacefully."
– Dr. Chien-Shiung Wu
Share this quote
Due to the difficult political situation in China at the time, Wu couldn't return to her homeland for many decades. It was also hard for her to travel internationally because her passport was not recognized. She therefore decided to stay in America and became a US citizen in 1954.

Wu remained at Columbia University for the rest of her career and became the first woman to become a tenured physics professor in the University's history. She was also the first woman president of the American Physical Society.

In 1978 she won the inaugural Wolf Prize in Physics, which is often considered the most prestigious prize in this field after the Nobel Prize. This surely makes her one of the most important Asian Americans you should know about.
Duke Kahanamoku
Finally, number 5 on our list of Asian Americans you should know about is Duke Kahanamoku. He was born in 1890 in Honolulu, Hawaii and was a 5-time Olympic medallist in swimming. Kahanamoku represented the USA at the 1912 Olympic Games in Stockholm.

Here he won gold and silver medals for the 100-meter freestyle and the 4×200-meter relay, respectively. He won more medals at both the 1920 and the 1924 Olympics, and appeared as an alternate for the US water polo team at the 1932 Games.

After retiring from competitive sports, Kahanamoku traveled the world giving swimming exhibitions and popularizing the ancient Hawaiian sport of surfing. He is widely credited with introducing surfing to Australia.

The first major professional surfing competition was even named in his honor: the Duke Kahanamoku Invitational Surfing Championships.

In his later life, Kahanamoku worked as a surfer, an actor, and as the Sheriff of Honolulu from 1932 to 1961. He is a member of the US Olympic Hall of Fame and he was the first person to be inducted into both the Swimming Hall of Fame and the Surfing Hall of Fame.
Shape your future with a degree in Asian and Asian American Studies
If you feel inspired to learn more about Asian and Asian American history and culture, then you can study a degree in these subjects and shape the world around you.

Three of our partner universities in the USA offer related degrees: BA Asian Pacific American Studies at Arizona State University (ASU); BA Asian Studies at Simmons University in Boston; BA Global Asia Studies at Pace University in New York.

ASU also offers region-specific and Asian languages degrees that give you the opportunity to gain a competitive edge in international business and relations.