Canada is a top destination for international students all over the world. By earning a degree here, you'll enjoy a great quality of life and prepare yourself for a successful career.

Keep reading to find out why you should study abroad in Canada.
1. Excellent job prospects
Canada has many sectors that are in demand, including IT, Engineering, Accounting and Finance, and Healthcare, making it an excellent place to launch your career.

A degree from Canada is highly respected around the world, and can make you valuable to employers. The Co-op program at universities like the University of Victoria help you gain up to 16 months of work experience in your chosen sector while studying, earning around CAD $3,000 a month. You'll pick up skills that help you become job-ready before graduation!

And if you choose to work in Canada after your degree, you can apply for the Post-Graduation Work Permit (PGWP). It allows you to stay in Canada for a maximum of three years after graduating — even if you don't find a job right away. This gives you plenty of time to obtain the work experience needed to build a career here.
2. A safe and welcoming country
Canada has consistently ranked as one of the safest countries in the world, placing 12th in the 2022 Global Peace Index. It is known for being a stable, peaceful country. Canadians are notoriously friendly and welcoming to visitors.

So, as an international student, you can have peace of mind that you'll be treated kindly and with respect. All visitors experience the same rights as any other Canadian.
3. Incredible natural beauty
Home to 37 national parks and the third-largest forest area in the world, Canada has some truly unique natural scenery. No matter where you are, you'll always be near some wonderful wilderness and diverse wildlife.

At UVic, for example, you could easily take a trip to British Columbia's outstanding landscapes and return to campus on the same day! There are so many outdoor activities to enjoy, such as skiing, hiking, mountain biking, kayaking, or even visiting the stunning Whistler National Park.
4. High quality of life
With its relatively clean environment, nationalized healthcare system and political stability, Canada is a country envied across the globe. It's no surprise that three Canadian cities rank in the top 20 best student cities in the world! (QS Best Student Cities 2023).

If you study in Canada, you'll also benefit from relatively low tuition fees compared to the neighbouring USA. This means you can pay for your education while also enjoying a fun student lifestyle without breaking the bank!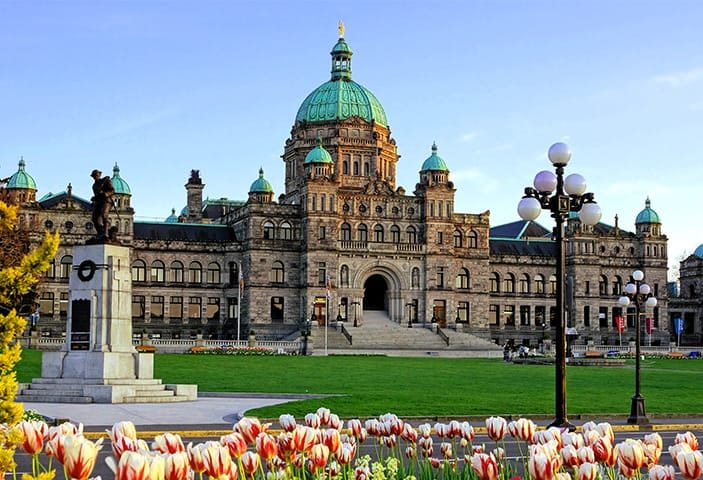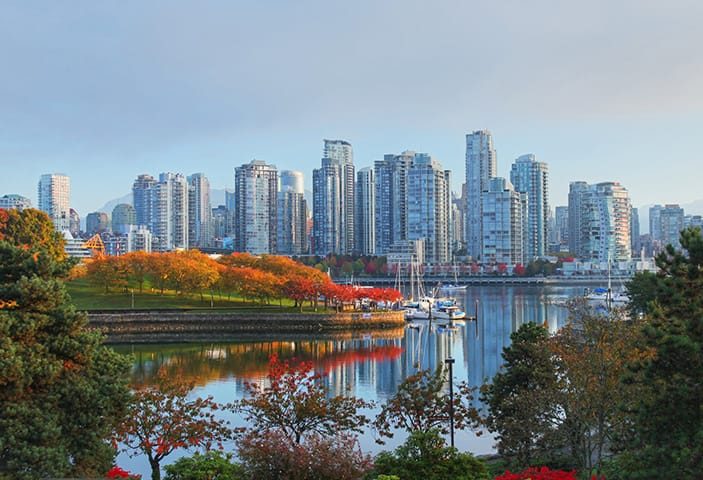 5. A diverse community
Canada has a rich multicultural environment, making it one of the most welcoming and tolerant places in the world. The country hosts over 450 ethnic and cultural origins, 200 places of birth, 100 religions, and 450 languages (Statistics Canada).

You'll feel at home from the moment you arrive here as an international student. There are all kinds of places of worship and different types of international cuisine across the country. And, with nearly 800,000 international students already studying in Canada, you're guaranteed to make friends and experience a range of cultures!
Apply to study in Canada
If you would like to study abroad in Canada and earn your degree, Kaplan can help you on your path to studying at the University of Victoria. We are on hand to assist with every step of the process, including supporting you with your visa application and any supporting documents.