England is well known for its outstanding natural beauty, and this is reflected in many of its university campuses. One university that is renowned for its elegant campuses is also one of our partners: the University of Nottingham.

The University's main base, University Park Campus, features extensive parkland greenery, and is set around a lake and its iconic clock tower.

At an enormous 330 acres, it is one of the largest university campuses in Europe. It contains no fewer than 13 'listed' buildings — this means they have 'special architectural or historic interest', and are protected by law. Several of its buildings have even won awards for design.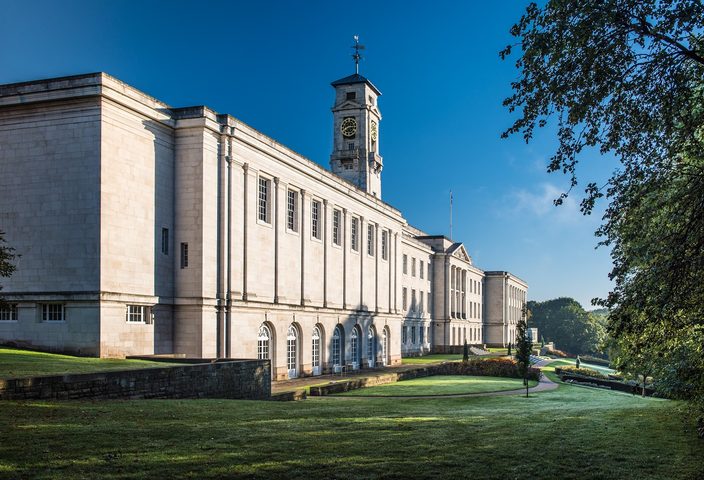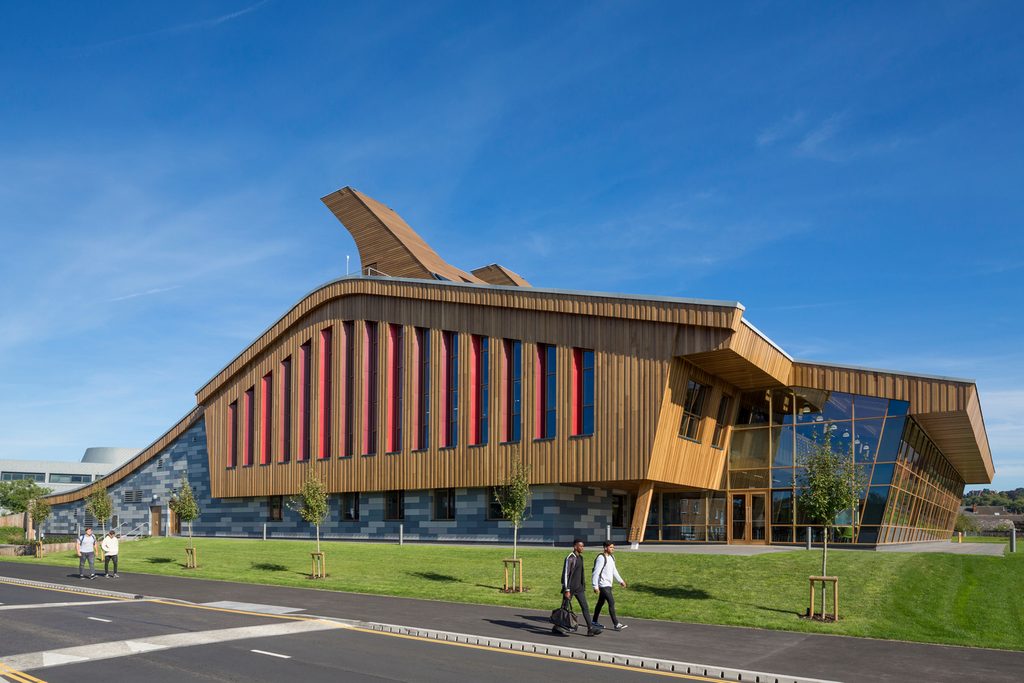 Central among these is the Trent Building, a grand example of classical-style architecture. Its clock tower rises dramatically above the rest of the building, and acts a focal point for the whole Nottingham campus.

The campus' most elevated points command magnificent views across the extensive greenery, including the spectacular lake. In fact, it regularly wins awards for its landscaping, and the care and attention that goes into its upkeep is easy to see.
There are numerous gardens across the University's campus, including the formal Jeckyll Garden, the walled Highfield Garden and the award-winning Millenium Garden.

It's therefore no surprise that the University of Nottingham campus has won a record number of Green Flag awards, which recognise Britain's very best green spaces. The University of Nottingham became the first university to be awarded a Green Flag 7 years in a row – a superb accomplishment.

In 2022, the University of Nottingham was even named the 3rd most environmentally friendly campus on the planet by the Greenmetric of World Universities.
As well as being good for the environment, ensuring that the Nottingham campus is filled with greenery creates is one of the best ways to promote a healthy, enjoyable and attractive university experience for students.

Studies have consistently shown that being surrounded by nature and green spaces helps to reduce stress and improve people's quality of life. That is surely a great asset for students who might be working on a project or revising for exams, and will help enrich student life at Nottingham.
This strategy of combining green spaces with eye-catching architecture is implemented across Nottingham's other campuses. The Jubilee Campus' buildings have won a British Construction Industry Award for 'Building of the Year', while the University's campus in China seeks to emulate the green, classical English style.

All in all, this fantastic use of extensive space makes the University of Nottingham one of the most pleasant universities to study at. Of course, Nottingham is also a highly ranked Russell Group member, giving you plenty of reasons to consider studying at the University.