The University of Essex is somewhere that you can truly make a difference. A UK top 40 university (Complete University Guide 2023), it has twice been awarded a prestigious Queen's Anniversary Prize recognising the life-changing effects of its pioneering research in Social Sciences, Humanities and Law.

Essex is also ideal if you want to fast-track your degree. Through the University of Essex International College, you can study an International Year One (IYO) and progress straight to the 2nd year of a related undergraduate degree in 6 future-shaping fields:
Business
Computer Science
Economics
Law
Life Sciences
Politics and International Relations
Psychology
A career in any of these areas could help to give you a voice on some of the most important issues facing society today. If you want to make a positive change in the world, an IYO at Essex could be right for you.
What is an International Year One?
An IYO combines university preparation and English language support with the 1st year of a bachelor's degree. You'll study on campus at the University of Essex International College, with full use of the University's excellent facilities.

When you pass the course at the required level, you'll progress straight to Year 2 of your chosen degree, so you won't lose any time.
IYO in Business
If you want to be a force for change, now is the ideal time to study a degree in Business.
With the success of recent campaigns such as the Black Lives Matter movement, young people are beginning to hold businesses to account. Because of this, many high-profile companies are now using their platform to campaign for positive change.

By studying a degree in a subject like Business Management or Marketing, you can play an important role in promoting ethical business practices, or focus on corporate social responsibility.

The Essex IYO in Business also offers progression to a degree in International Business and Entrepreneurship. A degree in this area could help you develop the skills to set up your own world-changing business or charity!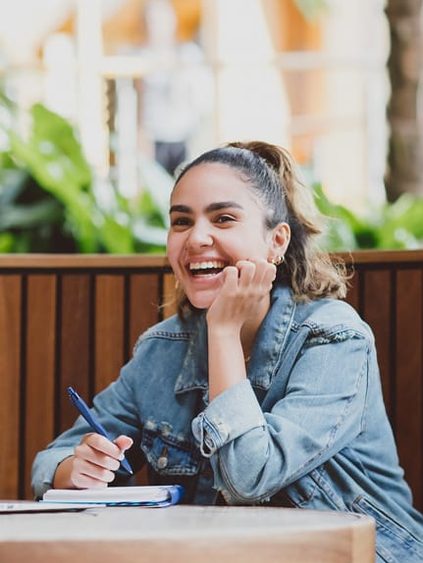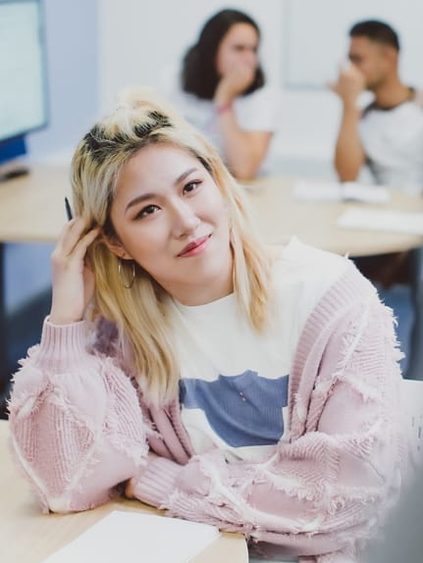 IYO in Computer Science
Computer Science is a field that is continually expanding, and it is extremely useful to have a degree in this subject area in today's technologically advanced society. With a Computer Science degree, you could help explore how artificial intelligence will change the way we live, or become a cyber security specialist and protect confidential data and information.

The IYO in Computer Science leads to 3 exciting degrees at the University of Essex:

• Artificial Intelligence
• Computer Games
• Computer Science

Each of these degrees is accredited by the BCS, the Chartered Institute for IT, and can also be customised with an optional work placement year or a year abroad!
IYO in Economics
The coronavirus outbreak has caused financial hardship for ordinary people and businesses alike. Now more than ever we need to make some tough decisions about how our economies work. A degree in Economics could help you to join the conversation.

You could help shape economic policy at a local or national government level, or become a consultant at a think tank or charity. Either way, this could be your chance to give a voice to disadvantaged communities and help build a fairer society.

An IYO in Economics at Essex could help you start your path to a related career with a degree like Financial Economics or International Economics. All degrees include an optional placement year or a year abroad, so you'll be able to broaden your horizons, and gain vital work experience.
Why choose the University of Essex?
Top 40 in the UK overall
Complete University Guide 2023
Top 25 in the world for international outlook
Times Higher Education World University Rankings 2023
6th in the UK for teaching effectiveness
Guardian University Guide 2023
Guaranteed progression to your chosen degree
if you pass your IYO at the required level, with good attendance
IYO in Law
One of the best ways to stand up for what you believe in is with a career in Law. You could become a human rights lawyer, helping some of the most vulnerable people in society. Or you could go into public law, working with governments and organisations to protect the rights of local citizens.

Your lecturers at the University of Essex will be experts in the field, with many of them still actively practising law. In fact, former professor Sir Nigel Rodley was a member of the UN Human Rights Committee while lecturing at Essex. Meanwhile, Dr Xavier Aurey, a current professor at the School of Law, founded the first French human rights law clinic.

The Essex IYO in Law is currently Kaplan's only Law IYO, so this is a fantastic opportunity to fast-track your path to a career in this sought-after field!

The IYO leads to an LLB at the University, which includes an optional year abroad, so you can learn about legal systems in other countries too. This is ideal if you would like to work in international law.
IYO in Life Sciences
As advances in science and healthcare mean people are living for longer, Life Sciences is becoming an increasingly important field. Learning how the body works, and how it can be healed could help you to truly build a better future for everyone.

Studying Life Sciences could lead you to a fantastic career in life-changing research, or enable you to work for a government body shaping policy. Alternatively, you might go on to a career in academia, sharing your knowledge with the next generation.

The International Year One in Life Sciences at the University of Essex leads to the second year of a degree in Biochemistry, Biomedical Science, Genetics, and Human Biology.
IYO in Politics and International Relations
Politics affects every aspect of our day-to-day lives. If you want to have a direct say on the matters that affect people's lives, a career in politics could be for you.

A degree in Politics could see you representing the people in your country's parliament like Essex graduate John Bercow. Bercow was a member of the British Parliament for more than 20 years, stepping down in 2019. He is very well known for holding the role of Speaker of the House of Commons for 10 years. He is also now Chancellor of the University of Essex!

Alternatively, you could take a job at a think tank or public body, directing policy at a local or national level.

The IYO in Politics and International Relations also offers progression to degrees such as International Development, and International Relations. A degree in this field could even help you to get a job at a global organisation such as the United Nations (UN)!
IYO in Psychology
If you want to devote your career to helping people, Psychology is a great subject to study.
Essex's accredited degrees in Psychology allow entitle you to graduate membership of the British Psychological Society (BPS), setting you on the path to practising as a chartered Psychologist.

However this is far from the only career you could pursue: your skills will be relevant to so many fields, from business to sports, and your unique insight into human behaviour could fast-track you to a career in leadership.

The IYO in Psychology offers progression to three degrees accredited by BPS: BA Psychology, BSc Psychology, and BSc Psychology with Cognitive Neuroscience.
Shape your future at the University of Essex
Whether you already have your heart set on a high-flying career, or just want to make your mark on the world, the University of Essex has a place for you.

You'll benefit from the University's traditional campus in the grounds of the leafy Wivenhoe Park, as well as the University's reputation as a leader in research and gold-standard teaching.

But the biggest benefit is the University's innovative spirit and desire to improve lives at home and abroad. If you can't wait to get started changing the world, an Essex IYO is the best place to begin.