Welcome to part II of our series on how our university partners are contributing to the global coronavirus response. This time we're looking at the great work being done by Pace University in the USA, and the University of Birmingham in the UK.
Pace University
In New York, Pace University is focusing its response to the pandemic on protecting the local community. Aware of the PPE shortages affecting local hospitals and healthcare providers, Pace sprang into action.

To date, the University's College of Health Professions and Dyson College have donated:
15,000 disposable gloves
250 surgical face masks
60 N95 face masks
50 disposable gown kits
However it's not only the administration at Pace that is reaching out. Student Yutong Fan has also procured a separate donation of vital masks and gloves from friends and family currently working in the medical field in her home county of China.

She told the University: "As a resident of New York, I want to support my city… I just want to do whatever I can to give them (medical personnel) the protection they deserve."

Pace student Matt Carino had a similar message of hope for the community. The lighting designer used his considerable talents to display the words "Together, Apart" in lights on the lawn of his family home in New Jersey.

Pace Career Services are also offering targeted help during the pandemic — and now parents will also benefit from the department's expertise.

Pace has many years of experience offering career advice and finding job opportunities for its students and alumni. Now, for the first time in its history, the University is opening up these services to the families of current students, to assist parents who have lost their jobs as a result of the coronavirus outbreak.

Parents can now take advantage of all the same services that Pace students and alumni enjoy. This includes workshops on résumé-writing, building a personal brand, interview skills and salary negotiation.

Pace also has strong relationships with employers, from Fortune 500 companies to small businesses and government agencies, and very strong job placement outcomes. All this adds up to good news for parents, who will surely benefit greatly from the University's expertise. The University hopes this will also have a positive effect on students, too.

"We know that student success is directly tied to family stability, but, more importantly, it's the right thing to do at a time when people need us most." — Marvin Krislov, President, Pace University
Share this quote
Elsewhere at Pace, Professor Sophie R. Kaufman of the College of Health Professions is helping people cope with stress caused by the coronavirus crisis.

Many people may feel anxious or stressed during the ongoing disruption to daily routines. However, stress can weaken your immune system and make you feel worse. That's why Professor Kaufman is currently teaching a course in Mindfulness Based Stress Reduction.

The course is open to both Pace students and members of the public. It serves as yet another example of how Pace University's response to the coronavirus is all about supporting the community.
University of Birmingham
In the UK, the University of Birmingham is also taking a hands-on approach with its coronavirus response. Both clinical and non-clinical staff and students at the University are helping with a number of initiatives:
Free online training for medical professionals returning to work after retirement or being redeployed to a different area
Deployment of medical students to assist on the NHS frontline
Manufacturing hand sanitiser and providing accommodation and childcare to key workers
Conducting innovative research to slow the spread of the disease
Soon after the coronavirus outbreak, the government appealed for retired medical professionals to return to the field. Now the University of Birmingham has stepped in to support the initiative.

The Script e-learning programme was developed by experts at the University, and is already used by more than 20,000 medical students and trainees every year. It's ideal for NHS professionals looking to expand their knowledge around current therapeutic treatments.

Now it is available for free to staff returning to work after retirement, or moving into an unfamiliar role. The 30–60 modules allow users to refresh their knowledge or learn new skills quickly and easily, so they can get to work saving lives.

Programme Director and University of Birmingham Lecturer, Dr Sarah Pontefract, explained:
"We hope by enabling NHS workers to access online teaching for free, we can equip them with the knowledge they need to prescribe and manage medicines safely." — Dr Sarah Pontefract, University of Birmingham
Share this quote
This isn't the only way the University's medical professionals are helping the UK's hospitals address staffing shortages. Hundreds of clinical academic staff at the University have suspended their research activities to return to their medical roles full time.

However, it isn't just Birmingham's staff who have rushed to support the NHS. A group of forward-thinking medical students set up the Birmingham Med Students for Action group to help students find opportunities to contribute to the coronavirus response.

As a result, students are now working in GP surgeries, community pharmacies and other clinical settings to ease the burden on full-time staff. One service that is has particularly benefited from the students' help is West Midlands Ambulance Service (WMAS).

At WMAS, a number of students are currently training to work as call assessors for NHS 111, the UK's non-emergency health advice line. They will use their medical expertise to assess patients' symptoms, give advice and refer them to a GP surgery or dispatch an ambulance based on the seriousness of the illness.

Calls to the line have increased hugely since the coronavirus (COVID-19) outbreak so the extra help will be greatly appreciated.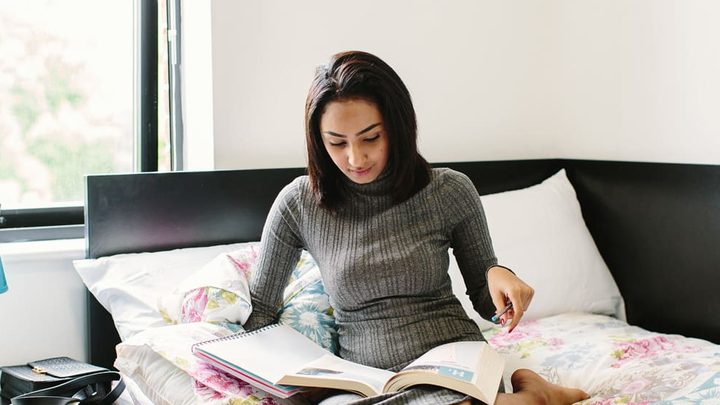 The University of Birmingham is working on a number of other initiatives to benefit the local community. Technicians at the University's Collaborative Teaching Laboratory are "working rapidly" to produce hand sanitiser for the city's social care workers.

Elsewhere on campus, one of the University's nurseries is providing its services to local key workers. The nursery is caring for up to 30 children a day so that these workers can fulfil vital roles in the community. Similarly, the University's Edgbaston Park Hotel is offering all its rooms for free to NHS who need short-term accommodation.

Finally, experts from the University have created an innovative new kind of protective equipment for the treatment of COVID-19. The Disposable Resuscitation, Intubation and Nebulisation Kit Shield (DRs INK Shield) is a flexible pop-up tent that covers a patient's head, neck and shoulders during treatment, allowing medics to treat infected patients without risking their own lives.

The design improves upon similar shields, which tend to be bulky and inflexible. They also cost just a third of the price of traditional devices.

The shield was a result of a collaboration between Birmingham's College of Medical and Dental Sciences and the College of Engineering and Physical Sciences. The combined expertise of the team allowed them to take the project from design to completion in under a week!
Learn more
Don't forget to check the blog regularly for updates on our university partners' coronavirus response. Next time we'll be covering the action underway at Arizona State University, Simmons University and the University of Nottingham.