It's never too early to start pursuing your goals! Through ASU Prep Digital, prospective university students gain valuable higher education experience — and university credits — before finishing their high school education.
A leading university for online education
This year, ASU Prep Digital was ranked the #1 Best Online High School in Arizona by 2023 Niche College Rankings. Using state-of-the-art technology, its programs empower students with flexible schedules and an innovative approach to learning. The virtual school bridges cultural barriers by connecting students across the world and offering them an accelerated path to college and careers.

This summer, ASU Prep Digital hosted its first in-person Summer Immersion Program, welcoming a group of high school students from Saudi Arabia to its vibrant Tempe campus. During the program, students took two university-level courses, Business Intelligence and Introduction to Communications, while also participating in the everyday university experience.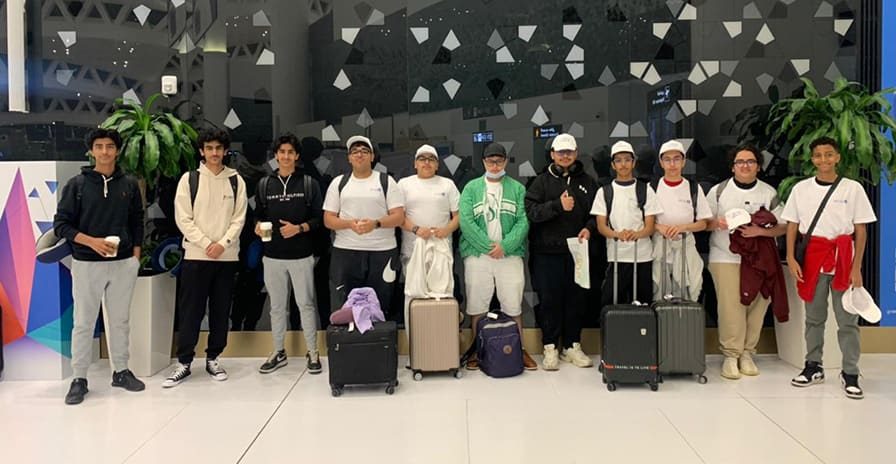 (Students left to right: Benian, Tariq, Mohammed, Hadi, Hashim, Muhannad, Abdullah, Hamoud, Faisal, Ziad, Nassir)
An unforgettable experience
Throughout their journey, the students expressed excitement about the adventure they were embarking on. They spoke of the amazing sights they had seen, the friendly people they had met, and how the Arizona heat was very similar to what they typically experienced back home. They were determined to make the most of their time in the state, and eager to learn as much as they could.

During the program, chaperones and staff provided valuable mentorship and support. They were instrumental in helping the students reach their full potential and gain crucial skills. The students are grateful for all their support.
"Any questions or challenges I ever had, I've always been able to go to them and they've quickly been able to answer."
– Hadi from Saudi Arabia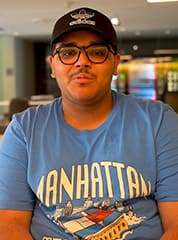 Outside of the classroom, the group also explored Tempe, visited Phoenix-based businesses and even took an overnight trip to the Grand Canyon!
"The views were stunning! Something I've never seen before."
– Faisal from Saudi Arabia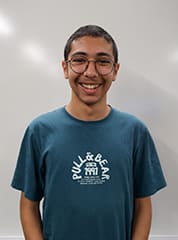 They also experienced Arizona's diverse cuisine and took part in various activities such as bowling, swimming, and visiting the local movie theaters.
Get a jump start in preparing for university
At the conclusion of the program, students made individual presentations and took a final exam for each course. This provided the opportunity to demonstrate valuable entrepreneurial and public speaking skills learned in the ASU Prep Digital Summer Immersion Program.

At the end of their exams, the students mentioned feeling more confident in their ability to communicate with others and express their ideas. They received ASU undergraduate credit, transferrable to other universities, and a certificate of completion. They had an incredible time and made many memories that will last a lifetime!
"The biggest thing I'm aiming for is the college credits…it's going to help me later in the future."
– Nassir from Saudi Arabia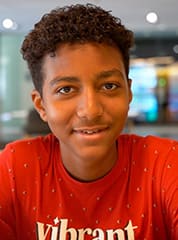 Do you want to experience ASU Prep Digital?
If you would like to apply for online courses or an online high school diploma at ASU Prep Digital, please fill out our application form. Alternatively, please contact us if you would like to discuss the Summer Immersion Program for your own high school.